Bought between 1 and 9 items
Europe
Exclusive Author
Has been a member for 2-3 years
Sold between 100 and 1 000 dollars
I have seen a few people asking if it was possible to remove the "copy" mark from duplicated layers. Although most people probably know how to do this, this is for the people that don't.

Note : As far as I know, this only works on Photoshop CS5


How To :
First step : Open Photoshop and select the drop down menu on the side of the layers panel.
Second step : Select Panel Options from the menu.

Third step : Deselect the box marked : "Add copy to copied layers and groups".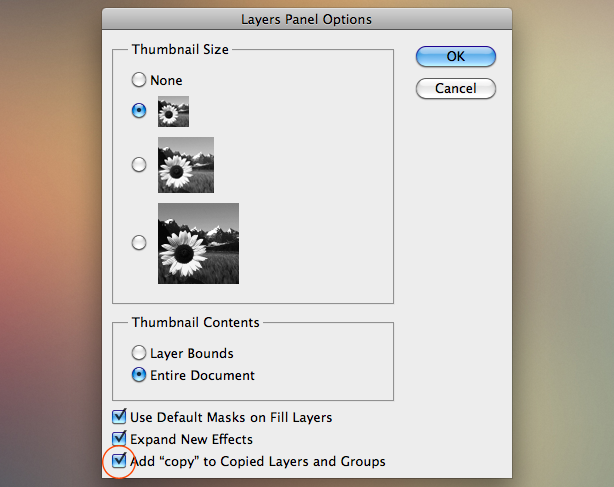 I may be the only person who gets annoyed by the "copy" mark but I thought I would share just in case.
In the hope that this helped someone.
// AnchorHQ