I have seen a few people asking if it was possible to remove the "copy" mark from duplicated layers. Although most people probably know how to do this, this is for the people that don't.

Note : As far as I know, this only works on Photoshop CS5


How To :
First step : Open Photoshop and select the drop down menu on the side of the layers panel.
Second step : Select Panel Options from the menu.

Third step : Deselect the box marked : "Add copy to copied layers and groups".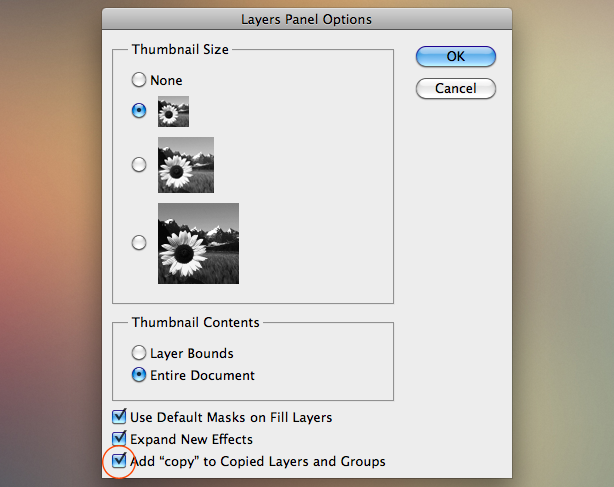 I may be the only person who gets annoyed by the "copy" mark but I thought I would share just in case.
In the hope that this helped someone.
// AnchorHQ
Helpful Information
Please read our community guidelines. Self promotion and discussion of piracy is not allowed.
Open a support ticket if you would like specific help with your account, deposits or purchases.
Item Support by authors is optional and may vary. Please see the Support tab on each item page.
Most of all, enjoy your time here. Thank you for being a valued Envato community member.