Rubber stamp generator Photoshop action allows you to create a rubber stamp from any text, shape or even photo. You can create stamps with various messages, logos or the face of your favourite music artist.
This action is a 2-click action and all you have to do is: click once to run it and a template will be created for you and then add your text, logo or photo for the center of the stamp. Click a second time to resume the action and complete the stamp.
The result is fully customizable as all the layers are left intact and even more the action will generate smart objects so the customization possibilities are maximized.
This action comes with a detailed help file which describes how you can install the action, how to run it and how to customize the result.
The rubber stamps in the preview image above were created with this action and I only added the old paper texture to add a twist. There are a couple of more examples of what you can do with this action so click the screenshots button to see more.
Credits for the images used in the previews go to:
http://www.vonderauvisuals.com/
http://www.flickr.com/photos/enigmachck
http://www.flickr.com/photos/dixiedancer
http://www.flickr.com/photos/cindytabacchi
http://www.flickr.com/photos/tracyhunter
NEW!!! TOY BRICK ACTION GENERATOR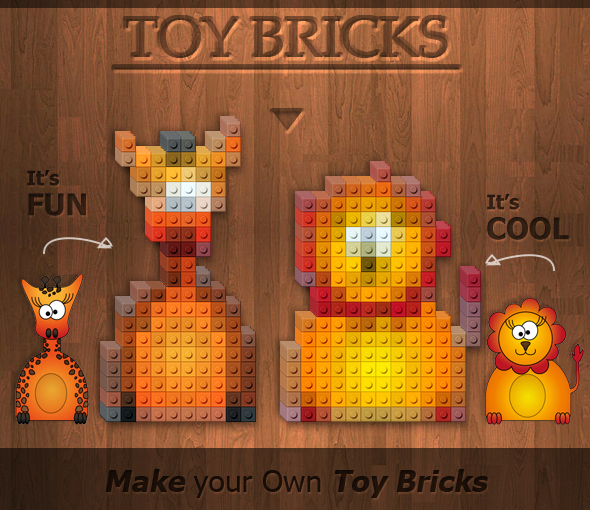 NEW!!! SICKER AND LABEL PHOTOSHOP CREATOR