Welcome to my Lab
I wield art like a gun, but I aim to please you. Some might compare me to a Mad Scientist that loves to create joyful monstrosities. My lab is filled with creative tools that are always at my disposal. I draw heavy influence from a lot of Sci-Fi, Modern/Classical Art and, Pop Culture elements. As I continue to grow, I dig deep into all cultures and media's to find new inspiration. My work is serious, but there is a lot of fun involved. Over 15 years designing, and 20+ years in freehand illustration = what you see in the products presented for your promotional arsenal. This is how I serve you!


I'm also one of the founders of www.inspiks.com

In my portfolio you'll find a diverse collection of premium design templates specializing in Church Events, Benefit Concerts, CD Artwork, Corporate Identity, Corporate Flyers, and a few other surprises that are coming down the pipeline.

If you have an idea that you would like to see on the marketplace, don't hesitate to send me a message, and I will see what I can do.


What Buyers and Fans are Saying
claybr – I thought the product had excellent design and very complete as it is a package, but after receiving your five star customer service, I am extremely impressed! You make a perfect example of someone who's a great designer with great business skills! Awesome work, great customer service, 5-star quality product and amazing and timely communication! A thousand thanks! I'll keep coming back to check for more of your products! Clay
johneelove – My Dear brother in Christ, as a fellow Graphic Designer who's a Christian, I say "Thank YOU "! and Thank God for you! This flyer was what I needed for a concert I'm prepping for! Thank You so much – This was an excellent work! The glory of God shone through this design – once I laid my eyes on it, it was soo attractive that it pulled me in! I had 5 choices, but I kept coming back to this one! Yes, I just bought it…:) This goes to show that to promote an event, you don't need to have ridiculous pictures of naked ladies running up and down your flyer – The simplicity of Grace and the excellence of the design is enough to pull in the crowds! Great job Sir.
nucreature – Chris this is hot as a firecracker. Keep it coming.
loswl – This looks like the the Creation (whatever that looks like) I love the clean feel and movement you have going on in the background, nicely done!
MikeMoloney – This is one of your best works man! The typography was amazing, the manipulation was sweet, and the colors were fantastic! I can see this being a top selling church flyer
Ceeeeg – WOW ! Love it! I have bought a couple of yours and this will be the next investment Thanks for the hard work and dedication!
NeWave – The little details add up so nicely. I love it how you use some renaissance techniques to create the feeling of size and distance. I haven't seen that on a flyer too often.  good job!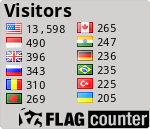 Public Collections
View All Collections