Nothing ruins a good phtograph like it looks like it was done with an amateur. This is where our Portrait Skin Retouching Lightroom Presets come to your rescue.
This collection of professional Portrait Skin Retouching Lightroom presets will help you create images that are crispier and ultra sharp in order to help improve their quality while letting the finer details of the photographs stand out. What is possible with the Out of The Shadows HDR Workflow? Short answer, a lot. Improve colors and contrasts and improve the pesky shadows that you may be having a problem capturing just the right way using the camera you have. The Out of The Shadows HDR Workflow will also help improve the quality of your images. This is by helping clear the noise that comes with shooting using the wrong resolution as well as helping adjust brightness and contrast.
Also included in the Portrait Skin Retouching is Lightroom HDR presets for color correction. You can adjust colors, saturate or unsaturate them, until you have an image that looks just the right way.
What types of photographs can the Portrait Skin Retouching Workflow be used on? The Out of The Shadows HDR Workflow was made specifically for landscape, architectural and street photography. If you have been looking for landscape presets and your search has not yielded anything thus far, your search ends here. These HDR presets will bring out the best in your images and photographs and allow them to stand out. In addition to that, the street photography presets included in this bundle will let the finer details of your images shine through for clearer and higher quality images.
The Portrait Skin Retouching is quite impressive because you can also use it to edit sunlight photographs. Just be sure to not overdo it since sunlight is one of the most delicate aspects of photography. Proving their universality, our lightroom presets work efficiently both with common RAW and wide-spread JPEG files. Depending on the chosen type of image extension the result is different, but they are able to take into consideration the initial characteristics of an image to guarantee the best result.
Depending largely on the photo purposes, Adobe Lightroom presets are fast and easily adjusted. All effects have been organized by experts, who have thought over every detail of their application. You can ensure in it viewing before and after samples.
What are LR presets? Preset free Lightroom is a completed combination of saved post production settings. Settings that can be applied many times when retouchers need the same set of already adjusted photo options. Features Compatible with both a Mac and PC. All presets are fully customizable. This pack contains 15 High Detailed Lightroom Presets Smart adjustments & professional results. Supported file formats : RAW, DNG, TIFF, and JPEG formats (in other words, the formats primary used in digital cameras). Lightroom 5 also supports the PSD file format for enhanced integration with Photoshop. Best results with one click. Clean and professional arrangement, compatible with Lightroom 4 & higher
You may also like the following items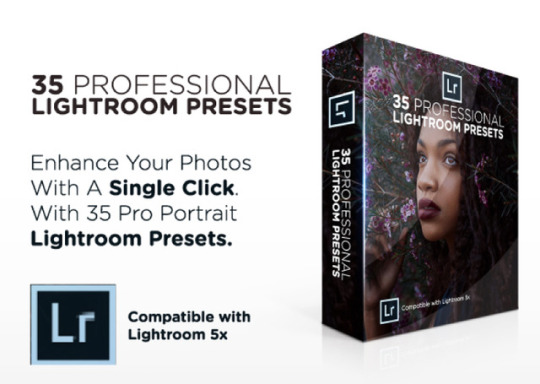 Save Big with this Bundle