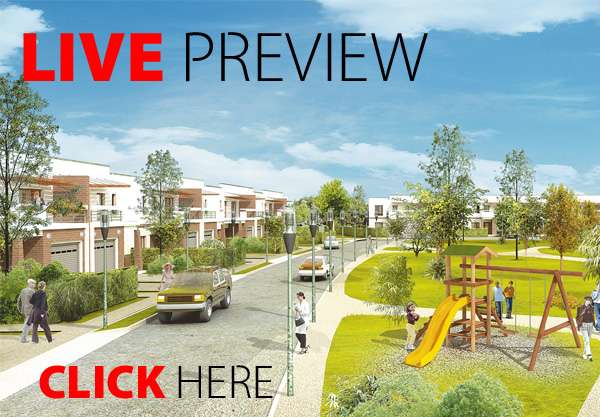 This is a 24 page layout design which could be either a brochure, a separate newspaper or a weekly or monthly supplement to an existing newspaper, to cover features related to Real Estate industry. The size is 315×485 mm (12.4×19 inches)
Fonts used:
Antenna Font Family (Black, Bold, Light, Medium, Thin)
http://new.myfonts.com/fonts/fontbureau/antenna/
Liberation Serif font family (Regular, Bold, Bold-Italic, Italic)
http://www.dafont.com/liberation-serif.font
Windings – default font.

Please note that Antenna is not a free font! If you don't want to purchase it, free alternatives are:

Champagne & Limousines Font Family:
http://www.dafont.com/champagne-limousines.font?text=Residential&fpp=50&psize=l
or
Walkway font family
http://www.dafont.com/walkway.font?text=Residential&fpp=50&psize=l
but… like with all alternatives, those are not quite the same

There are 2 Master pages which cover all the brochure pages, 28 Paragraph Styles and 8 Character Styles.
ALL THE IMAGES ARE FOR PREVIEW PURPOSES ONLY AND ARE NOT INCLUDED IN THE ARCHIVE!!

It was worked in InDesign CC but there are versions down to CS3 within the archive.

Please don't forget to rate this item
Enjoy!