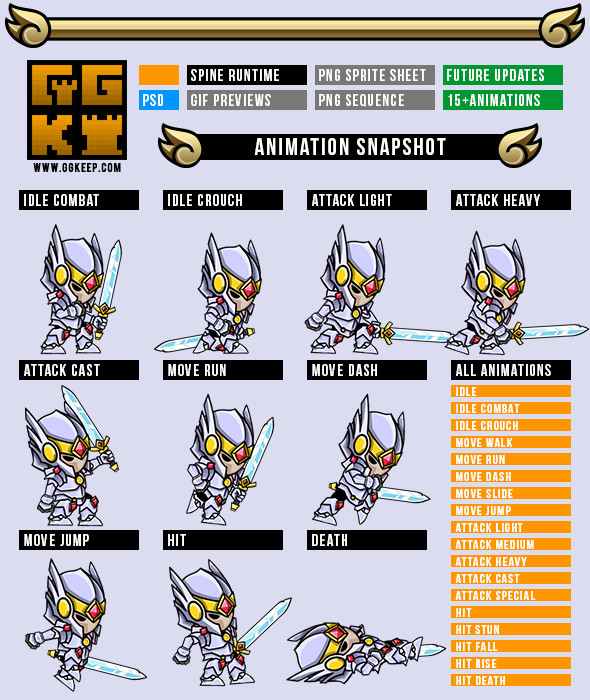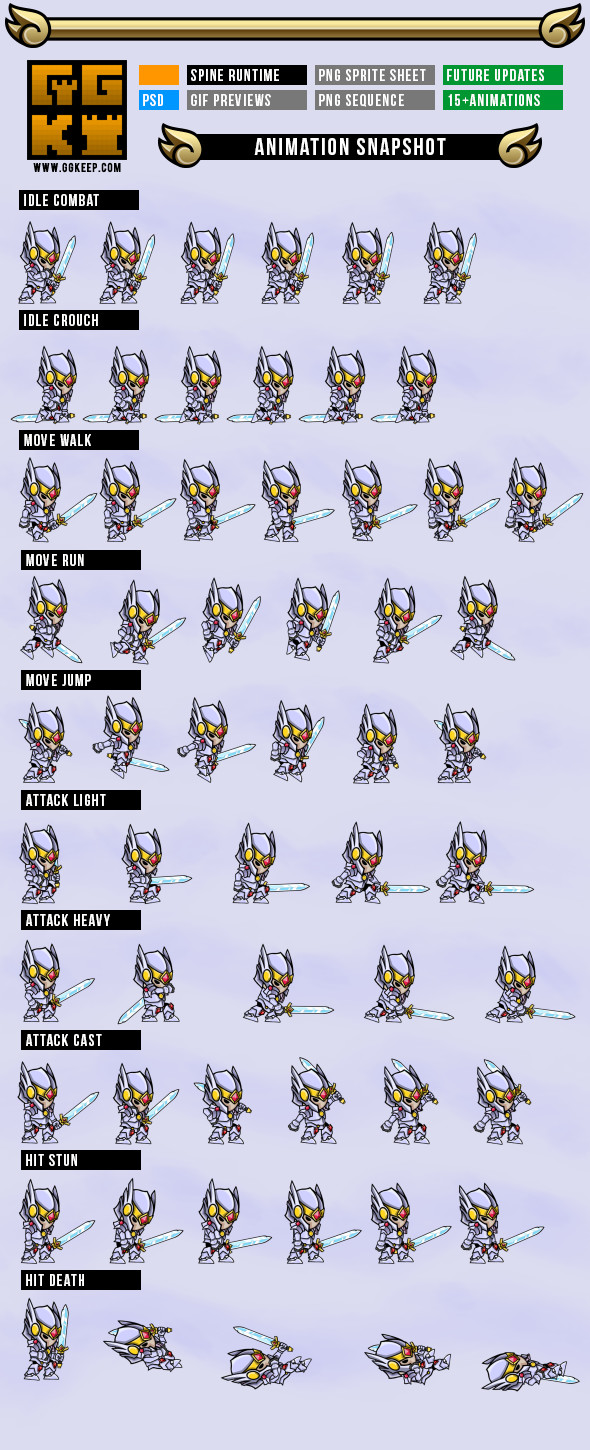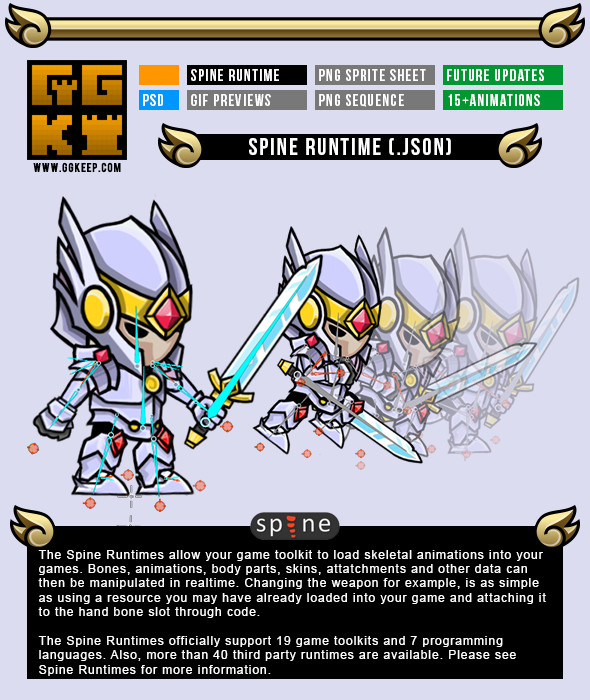 2D GAME ASSET: Knight Character #000 Sprite Sheets
A clean, flat color, cartoon design. This game character asset is suitable for most 2D games.
Platform
Side Scroller
Beat em UP
Tower Defense
Fortress Defense
Battle Cards
Match3 Heroes
ANIMATION PREVIEW
https://youtu.be/wvlQjSicDtQ
PACKAGE INCLUDES
Knight Character in Adobe Photoshop (PSD)
- individually layered body parts
Knight Character sprite sheet in Transparent Portable Network Graphics (PNG)
Knight Character animated Graphics Interchange Format previews 30 FPS (GIF)
Knight Character Spine Runtime (JSON)
– Works on over 40+ game making platforms
– Easily change body parts through code.
– Manipulate animation through code (eg. Weapons/Hands will aim and follow the mouse pointer).
CURRENT ANIMATION LIST
All characters will be updated when a new animations and effects becomes available along with bug fixes through user feedback.
Idle
Idle Combat
Idle Crouch
Move Walk
Move Run
Move Dash
Move Slide
Move Jump
Hit
Hit Stun
Hit Fall
Hit Rise
Hit Death
Attack Light
Attack Medium
Attack Heavy
Attack Cast
Please bookmark and follow: http://graphicriver.net/user/GGKeep/portfolio
For any questions or enquiriesfeel free to contact me from https://graphicriver.net/user/GGKeep