35 Filetype Icons Set
What's included in the purchased files?
1. "PSDs" Folder: includes 1 PSD file for each icon. the PSD file contains layered detailed vector shaped graphics.
2. "PNGs" Folder: contains 6 sub-folders (one for each size).
Sizes include: ( 256×256 / 128×128 / 96×96 / 64×64 / 48×48 / 32×32 ).
3. Help Folder: includes simple html help file.
Icons included:
AEP Icon: for Adobe After Effects
AI Icon: for Adobe Illustrator
APP Icon: for Apple Mac
ASL Icon: for Adobe(photoshop) Style Layer
ATN Icon: for Adobe Photoshop Action!!!
AVI Icon: for Audio Video Interleave
BMP Icon: for Bit Map Picture
CSS Icon: for Cascading Style Sheets
DOC Icon: for Documents (Microsoft Word)
EPS Icon: for Encapsulated PostScript
EXE Icon: for Executable "Windows Applications"
FLA Icon: for FLAsh!!!
FLV Icon: for Flash Video
GIF Icon: for Graphics Interchange Format
HTML Icon: for Hyper Text Markup Language
INDD Icon: for InDesign
JPG Icon: for Joint Photographic (Experts) Group
MOV icon: for Multinational Organization Vertex (QuickTime Movie)
MP3 Icon: for MPEG Audio Layer III!!!
MPEG Icon: for Moving Picture Experts Group
PDF Icon: for Portable Document Format "Adobe Acrobat Document"
PHP I con: for Hypertext Preprocessor!!
PNG Icon: for Portable Network Graphics
PPJ Icon: for (Adobe) Premiere Project
PPT Icon: for MS PowerPoint
PSD Icon: for (Adobe) PhotoShop
RAR Icon: for Roshal ARchive (Data compression)
RM Icon: for Real Media (Real Player)
SWF Icon: for Small Web File (Adobe Flash File)
TXT Icon: for Text
WAV Icon: for Waveform (Audio File)
WMA Icon: for Windows Media Audio
WMV Icon: for Windows Media Video
XSL Icon: for EXtensible Stylesheet Language (MS EXCEL)
ZIP Icon: for Zone Information Protocol (Data compression)
Feel
free
to email me using the contact form in my
profile
page.

Other interesting Items
Interactive World Maps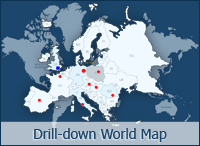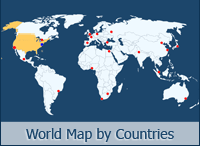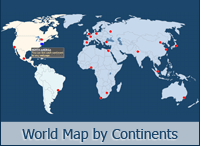 Interactive Continent Maps







Interactive US Maps




Interactive Country Maps

















Individual US State Maps by Counties

Recommended Graphic Items