3D Web Display Mock-Up Bundle + Light Effects
The 3D Mock-up Bundle contains 6 mock ups and additional 5 light effects for realistic-looking results. You can convert up to 3 different layouts or screenshots into one of the 6 mock up types at once. By using the global light function you are able to change the (simulated) 3D shadow of the mock ups at any time.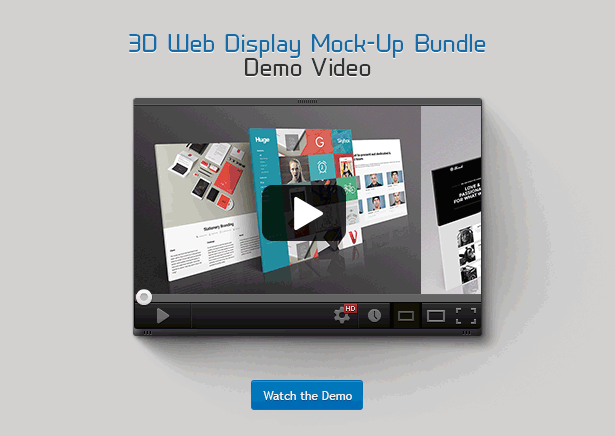 Beside the 5 standard mock ups (Mock-Ups 1-5) there are also 1 decompose mock up available (Mock-Up 6). With it you can represent your website layout in 3 layers. Watch the demo video and the screenshot examples to this.
Features
6 different 3D mock-ups
3 different panels at once
Easy to use via Smart Objects
incl. editable Browser UI in every panel
Screenshot size 1200×1200 pxl
Mock up size 2500×1500 px
3D shadow simulation via Global Light
Editable light, dark and color background
Additional 5 HD Light effects (4 Lens Flares, 1 Ray & Dust)
All layers are editable afterwards
Package
6 Mock Up PSD files
Instructions PDFs
Additionally Light-Effects PSD files