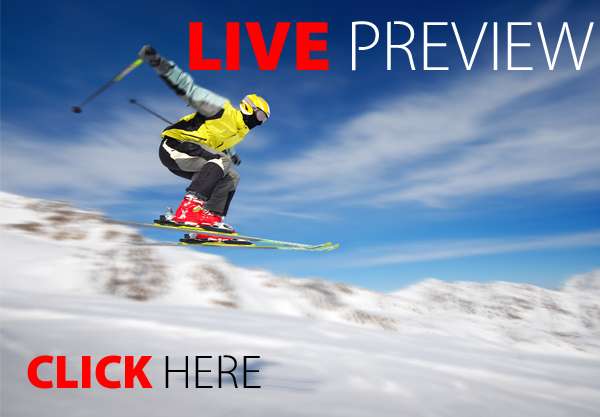 This is a pack with all the layouts of my sports magazine series. But it's not a simple archive with the previous files but a combined file with all the previous submissions. More than that, I have grouped together all the layouts within a certain sections (for instance: Prime Time, Motorsports, etc) and added opening pages in front of each section. In order to make a print ready template (e.g. dividable by 4) I have added few new pages. Therefore, this one is significantly different than the previous three combined.

The layout is properly adequate with a lot of side stories and separate text boxes for various information a sports feature is suppose to offer. There are 24 Paragraph Style Sheets and 1 Character Style Sheets. Texts and photos are on separate layers for ease of use.

ALL PHOTOS ARE FOR PREVIEW PURPOSES ONLY AND ARE NOT INCLUDED IN THE ARCHIVE!!! Except a small vectorial image I have used for the "Around the world" section.

The template has 14 Master Pages for various sections of the magazine. This magazine is fully customizable, you can modify the sections with the ones that better fits your needs. The size of the magazine is 220×285 mm (8.6×11.2 inches). I have designed the magazine in InDesign CS 5.5 but there are also a CS4 file and a CS3 interchange file within the archive. Due to the fact that images are not included in the final package, the original CS5.5 file retains the preview of the images but the CS4 and CS3 files do not. Therefore, when you'll open CS4 and CS3 files you may see some gray boxes instead of the photos. Use the provided screenshots to understand the original layout.
Fonts Used:
Ingleby font family (Regular, Italic, Bold, Bold-Italic)
http://www.dafont.com/ingleby.font?fpp=50
Petita font family (Medium, Bold, Light)
http://www.dafont.com/petita.font

Please don't forget to rate this item
Enjoy!

This is a single InDesign file with complete layouts from the following items: