Watch this video to know how to correctly use this photoshop action.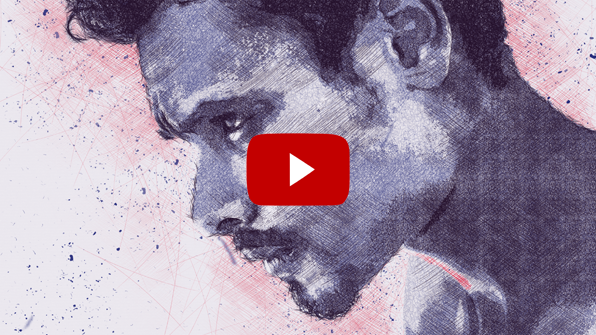 Get a professional BallPoint Pen Sketch effect on your photos with just a few steps. You should not worry about the name of layer in which you will use the bursh, the action will create it for you.
This action has been tested and optimized for use on Photoshop CS2, CS3, CS4, CS5, CS6, CC, CC 2014, CC 2015.5, CC 2017.
You may also like:
RECOMMENDATIONS
This photoshop action ONLY WORKS WITH THE ENGLISH PHOTOSHOP VERSION. If you do not use an English version of Photoshop, you must change the language before you can use this action.
For best results, use photos in the range of 2500px – 3500px
I recommend using portrait photography or half-length photography for this action.
HOW TO CONFIGURE PHOTOSHOP TO USE THIS ACTION
A: Be sure to use the Photoshop English Version.
(PC) Edit > Preferences > Interface > UI Language
(Mac) Photoshop > Preferences > Interface > UI Language


B: Be sure to use RGB Mode and 8 Bits Color.
Image > Mode


C: Load Pattern, Brush and others presets.
Edit > Presets Manager > Load Preset Type


D: Load Action.
Windows > Action > Load Action
HELP?
If you have problems with this action or need help that the video tutorial can not solve, you can write me and I will respond as quickly as possible to help you.
SHARE WITH ME
Share with me the result you got. Tell me if you find something to improve in this action or in any project in my portfolio. And please, do not forget to rank.
Photoshop Actions






MockUps


Games Assets