Animations sample :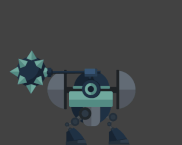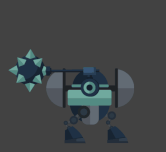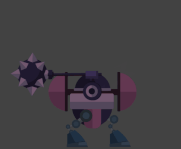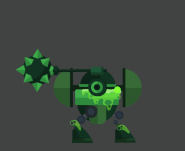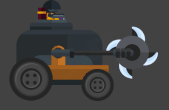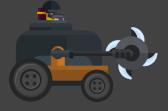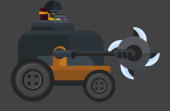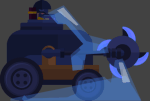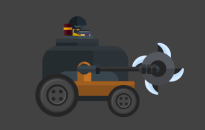 Flat Defense / Base Defense
Clean, fresh and color full Amazing Game kit. This package is suitable for you who want to make side scroll tower defense game with flat stunning graphic. if you are game developers or indie game developers who want to start make side scroll tower defense game then this package will perfect for you, this game assets is build with vector software and animated with Spine Animations so it will generate best smothly animations sprite set sparated in PNG background transparent, to edit the shape of the Assets please open in Adobe Illustrator or software with support AI and EPS. To edit the animations you can open the spine file located in spine folder with Spine animations software.
What you will get in this package:

33 Weapons includes Shoot sprite set except beater weapon and 4 obstacle defense
For each weapon was separted with base so you can easly to rotate in code
8 Enemies include sprite set
Robots sprite set : Death, get hit by electric, get freez, get bio attack, get bio walk, normal attack, normal idle, normal walk, slow attack, slow walk
Soldier sprite set : Death, freez, get electric, idle, jetpack death, jetpack move/idle, jetpack poisoned, jetpack poisoned shoot, jetpack shoot, poisoned idle, poisoned shoot, poisoned walk, run, shoot
Tank sprite set : Death, get freez, normal attack, normal move, slow move/Attack
12 projectile
7 Collision Fx, 3 shoot Fx and 1 jetpack smoke fx
Custom base
4 Backgrounds, ready to parallax and repeated
Complete user interface kit ( to edit the text please open .Ai files in Adobe illustrator )
Files AI, EPS, PNG and Spine
All PNG was separated and transparent backgrounds
font link in text document ( free download )
If you having difficult Please dont hesitate to contact me here
http://graphicriver.net/user/Fikri
or send email directly to fikri.web [at] gmail.com and also if there any suggest or idea for improvement feel free to contact me, if it possible I will add your request in further updates.
Good luck with your Game, Thanks for buying and share.