Broken Glass Photoshop Action
You can save 50% with Librofagho bundle action 4 in 1
This action will create the abstract art with blast, dispersion effects from your photo follow the left , right, top , bottom and center.
After the action has finished rendering, it creates a well organised layer structure. Each layer and layer group are named appropriately and color coded to create a neat working environment for you. Use them by try to experiment with all the different layers. Hide or show layer, duplicate layer to enhance the effects, transform, rotate, change blend mode, ect… You can create unlimited effects, with only a few minutes of experimenting with the layers, saving your time.
Additional action: Double exposure to add other photo inside your main photo, your creative pleasure.
The action has been tested and working on Photoshop CC5, CS6, CC+.
For the best results, use Photos between 2500px – 3500px high/wide.
The action will ONLY WORK IN THE ENGLISH VERSION OF PHOTOSHOP . If you are not using the English version of Photoshop, you can always change it to English and then back again to your native language using this method.
This package included: Broken Glass.atn, Readme.pdf.
Hope
Broken Glass Photoshop Action
is useful for you
Photo credits: Special thanks: Pixabay, Pixgood Please watch this action tutorial in my YouTube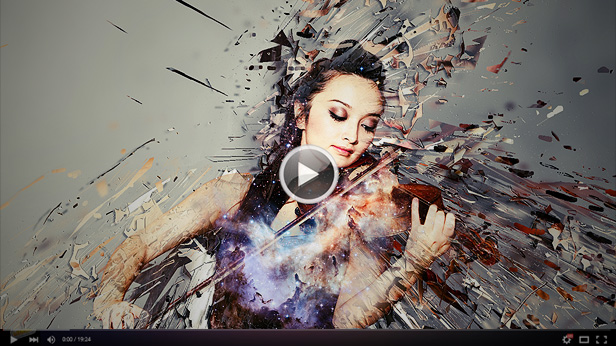 Browse over 50 Pasulukha's products