Description
Five different templates of business cards. 3 of them represents your business card that were hold in small wood columns in front of clean and bright backgrounds. Another one represents your business card levitating on a clip and another one represents your card on a table with a wooden cube and a warm illumination
You can engrave your logo on that small wood pieces. Just drag and drop, easy and effective result.
Features
5 Different and original templates.
Clean and bright high quality renders.
Includes "Your logo here" engravement on wood.
Technical features
Hi-Resolution Screen renders. Up to 1800×1200
Printer ready CMYK design.
Drag&Drop smart objects based design.
Well organised and layered.
Design elements
Card designs and logo are not included, but are available on my portfolio
Trust us…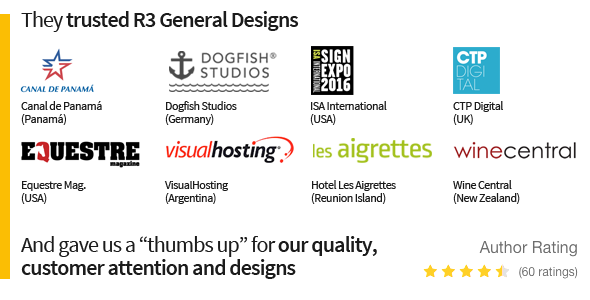 Need a personalised adaptation? Don't hesitate to contact me.