DENZ Vol3 Business Newsletter
Many companies avoid the marketing startegy of taking out a Weekly or monthly business newsletter. This is a big mistake. If a person knew what it the advantages of taking out a business newsletter, he would never miss this out. The advantages vary from an Email Newsletter template to a Print Newsletter. Sometimes business owners prefer to use the easier method, that is an email newsletter. To discuss what is better, is a big debate. Statistic proved that many people don't have time to check their email, of they dont really look at your newsletter. So the best way, not that cheap in cost, a print newsletter is most read by people in metro or going to work.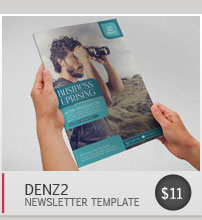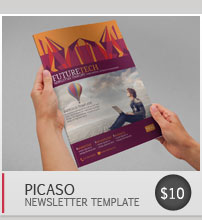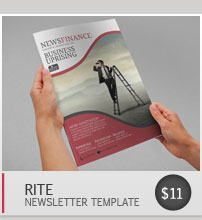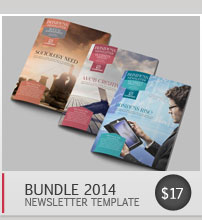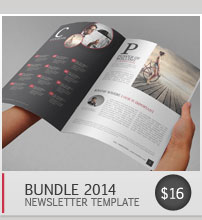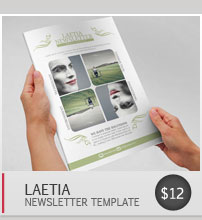 More Newsletter Template >>
The DENZ3 Business Newsletter is available in 3 ReadyMade colours.
The blue reflect the companies in finance, banking section.
The red reflects companies in the creative field, such as web design, apps design.
The Orange reflects companies or religious organisation dealing with social stuffs.



Specification of this Business Newsletter
A4 Format
Blue Version = 12 pages
Red Version = 12 pages
Orange Version = 12 pages
It can be used as single page, double pages, or 12 pages or more.
Size = 8.2×11.6 inches
Bleeds = 3mm all sides
Fully editable
300Dpi
Change picture easily. Select the "pink square" in the file then press Ctrl+d to put your picture.


Fonts Used in this Newsletter Template
Fonts Used : Droid Serif, Century Gothic, Droid Sans
Century Gothic is a system font already on your system provided by microsoft.
You can use your own fonts.


Pictures I used
Pictures are not available in the file when you download this newsletter. But links are provided where to get them.