A delicately intricate Chinoiserie print in watercolour
Chinoiserie prints have just come about being a huge trend in fashion as well as home decor. Specially popular during the 18th century, inspired and characterized by the use of motifs and techniques from the far east. The Print comes in 3 suggested base and will be amazing on products such as :
Gift wrapping papers
Wallpapers
Textiles
Stationary products
Packaging
Accessories and more…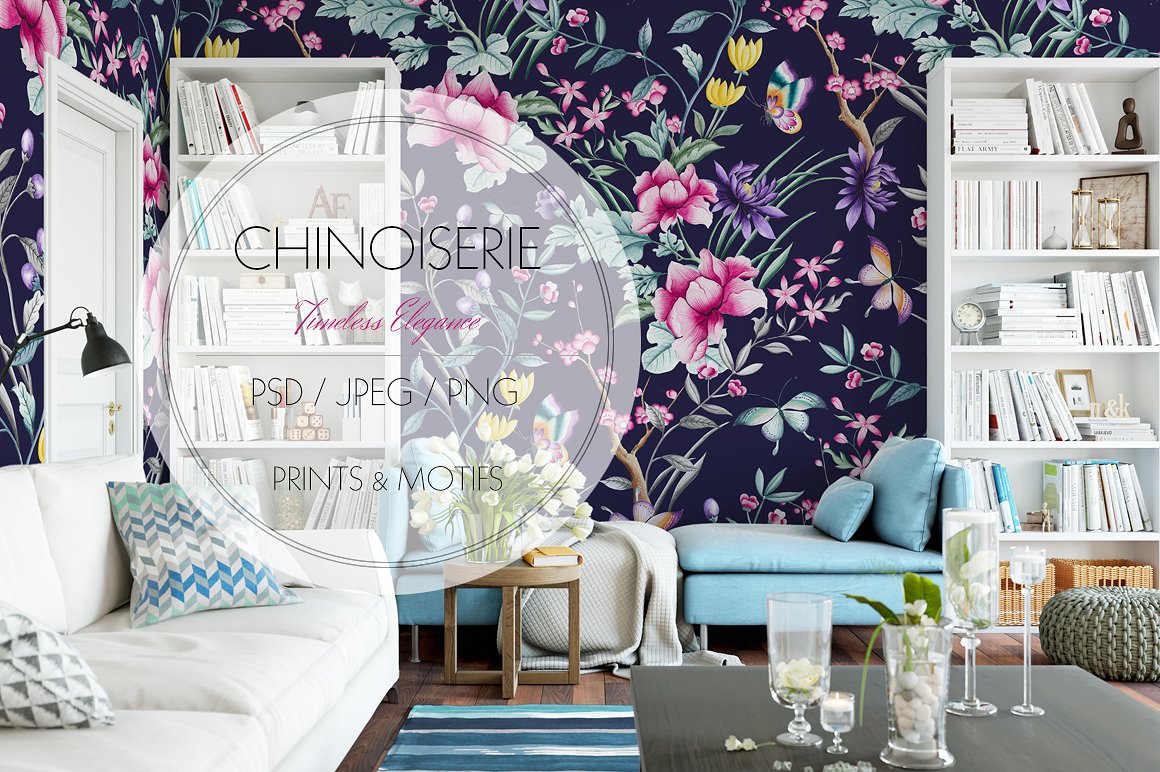 What you get : Prints and Motifs are all with transparent background.
PSD folder which consists of 2 PSD files. 1 file with Chinoiserie print and its 3 color base and the other file with all motifs in separate layers.
A PNG folder which contains the main print.
A JPEG folder with all Chinoiserie print in all 3 color bases.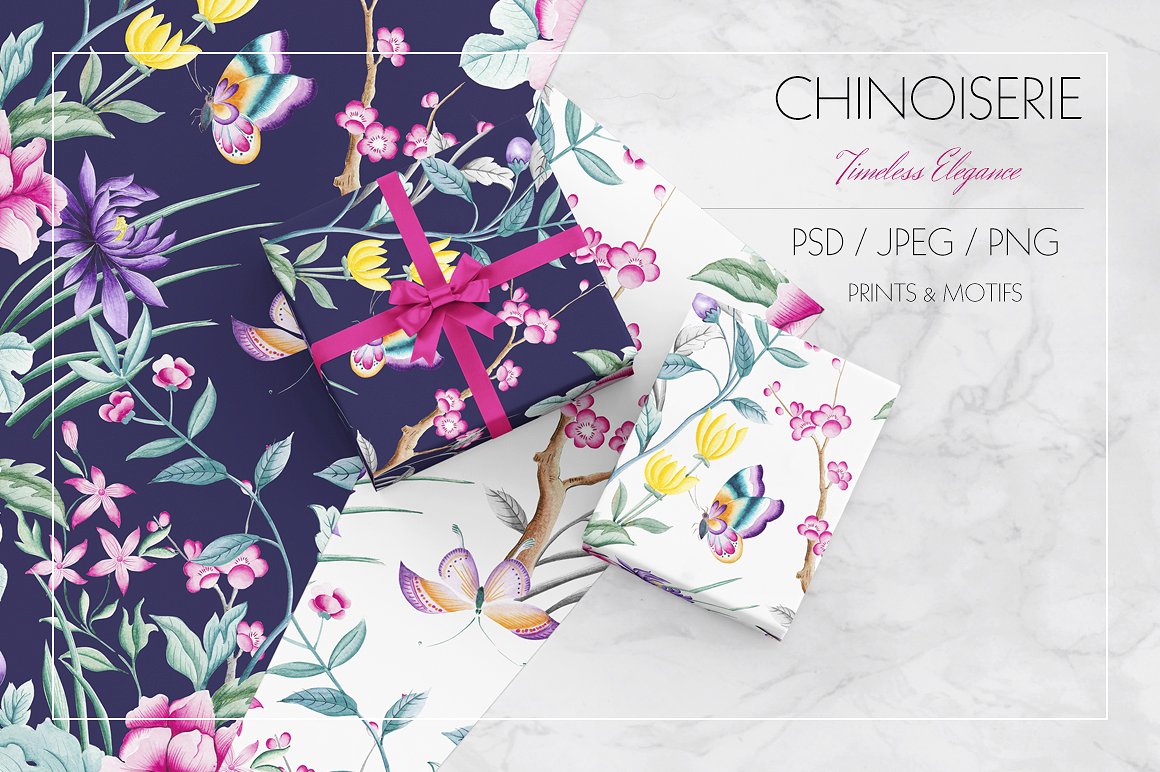 Please get in touch If you have any questions regarding this print in terms of technicalities and application or may be about photoshop, please feel free to get in touch. We are more than glad to hear from you.
If you like this work, follow us and click "Like" )
Best regards, Weeknd team!