A set of 5 abstract Christmas and New Year backgrounds in red, blue, green, violet / purple colors. 100% vector illustrations. Each background consist of stylized Christmas tree which is combined from abstract curved shapes and splattered elements.
More Christmas and New Year Backgrounds with Northern lights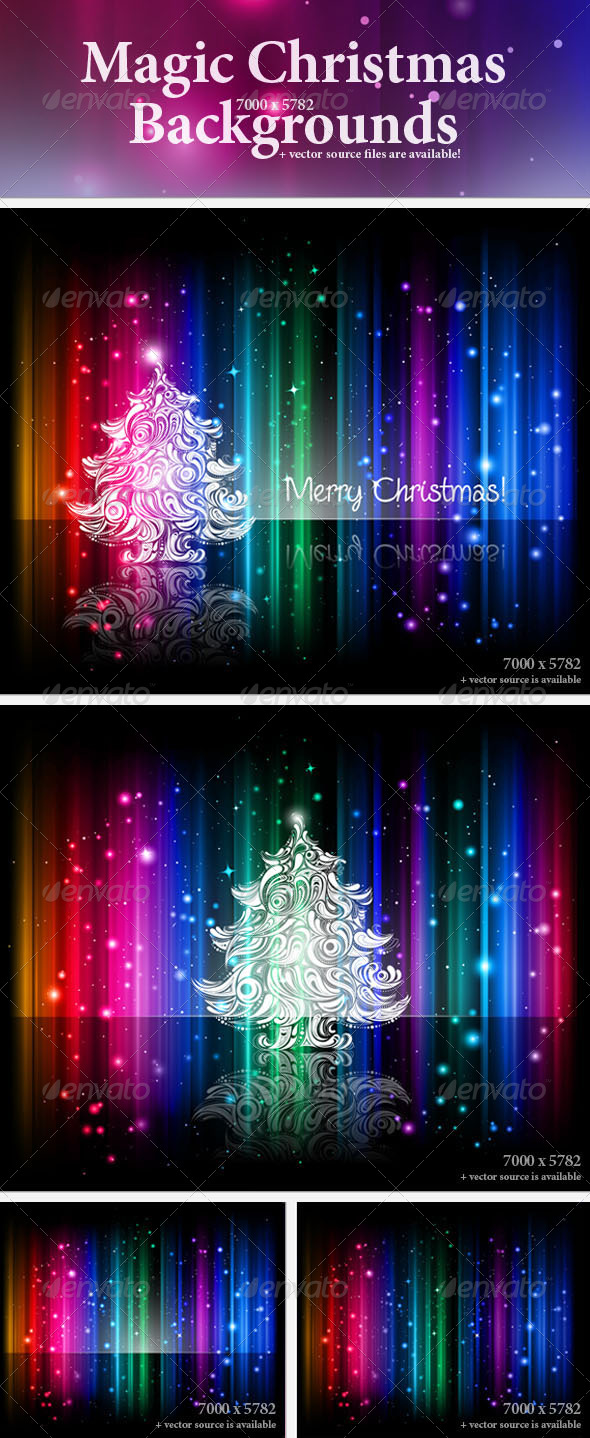 Beautiful Christmas magical graphics with elegantly stylized Christmas tree, shiny colorful backgrounds colored with vibrant rainbow colors (blue, red, green, purple, orange, yellow), snow, shining stars, glowing Aurora Borealis / Northern lights, transparent vertical shiny stripes on dark backdrop, etc. The abstract white ornamental silhouette of the Christmas tree is created from splattered elements, floral curved shapes, decorative Christmas balls, stylized beads, delicate / laced decorations, and other elements. Great as a wallpaper, winter holiday website decoration, Christmas Eve greeting cards design, Merry Christmas gifts, etc. Modern clean glossy smooth design full of magic.