Design Concept
This rich-textured artwork illustrates a powerful host / a server flying high on a moving cloud. The idea is simple as we try to send the message in a fun and friendly way:
Cloud's "tribal" tail metaphorically symbolizes speed / fast performance and flexibility.
Wave and Radial lines (which looks like signals) represents global and wireless connectivity.
Wind-mill and landscapes (perhaps dragonflies and plants over the hill too) symbolizes green-power / nature's energy (eco-friendly).
Warm color scheme to express a friendly feeling..
And the badge.. it's a perfect place to write some text / message (maybe uptime guarantee, bandwith limitation, a punchy tagline, anything..)
Some Design Options
Design elements can be mixed and matched to generate your own custom composition. (It's fun and it's as easy as 1-2-3-4!)
2 badge styles.
2 server styles.
2 kind of cloud's shape.
2 scenes (2 color schemes: 'Night' and 'Day').
Some Usages Idea
This cloud hosting technology illustration can be applied to many medias.
- For Devices Screen / Digital Purposes (1600×1200 pixels)
Hosting / storage service web-banner
Illustration for blog article related to cloud hosting / cloud server.
A presentation slide for client.
Illustration on an e-Book / PDF tutorial.
Email newsletter artwork.
Animate elements and objects on a video / movie clip.
Anything.. (Wallpaper, e-Card, facebook timeline cover, etc..)
- For Printing Purposes (21×14,8 centimeters / 8.27×5.83 inches / A5 size)
Magazine ad / article illustration.
Brochure/ Catalogue
Flyer/ poster.
Business card.
Technology journal article.
etc…
Such a useful graphics stock if you frequently design for 'internet technology' clients or run a hosting service..
Files Included
The download package contains :
2 .PSD files (Well-organized Photoshop files):
– Illustration in 1600×1200 px (for web / device digital screen purposes)
– Illustration in A5 size (for printing purposes)

4 .JPG files (ready-to-use images, flattened version of the above PSD's)


1 Documentation File (help.html).


Features
Fully layered. Any design elements (like text, images, logo, colors, shapes, textures, etc.) can be easily edited, changed, moved or removed just in seconds.
99% Photoshop vectors to ensure maximum scalability. File can be resized without loosing clarity.
Packed with extensive documentation, so you don't need to be a 'Photoshop Guru' to use this graphic template.
Custom font :Orbitron, can be downloaded for free (link is available in documentation inside the downloaded package), while Georgia font is standard system font.
Backward compatibility! PSD files can be opened with "old-school" Photoshop CS2 or higher.
'Color Adjuster Layers' inside! Very handy to quickly fine-tune the whole color scheme of the illustration.
About The Author
This 'Cloud Hosting Technology Illustration' template is professionally designed by Candeed Creative Street Team, a small community of graphic designers commited to create high quality and original graphic templates for the world of creatives.
Thanks for reading! Hope you enjoy this artwork as much as we enjoy creating it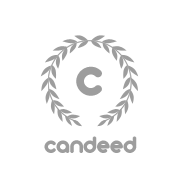 Follow Candeed :
Envato
|
Twitter
|
Facebook
P.S.
Please share / pin / tweet this page to your friends if you think that this graphic illustration will be useful for them.
Please kindly take a moment to rate / vote. Your voice is a valuable feedback for us and also for buyers-authors community in this graphic marketplace. Thanks!
Possibly Related Items