Present your company to the investors with this professional startup presentation template. Cloud Startup Business Pitch Deck provides the audience with an overview of your business.
Finance your business and raise your capital from investors using this great pitch deck. This item contains a great set of unique slides, all their elements are fully-editable, You can customize every single detail in this template, all the slides, shapes, information and images are easily and fully editable, this presentation is very easy to customize.
Cloud – Startup Business Pitch Deck contains most of the elements and key slides that winning startup pitch deck should have.
Save your time and create your startup pitch deck quickly! you need just some clicks to be ready!
You can use this template to create a great presentation for any of the following business sections (marketing, sales, real estate, corporate, education, training, research, nonprofit, advertisement, promotion, eCommerce, corporate, retail, technology, social media, reports, company profile, business proposal, business plan, startup, web development, construction, startup and solutions).

Read what our happy clients have to say about this template:
The presentation template is very professional, It has a LOT of resources comparing to others presentations available here. You basically can change everything on it. When I sent them an e-mail asking some questions they were very helpful and replied me really fast. Excellent deal, high quality and really cheap. You guys are awesome!
by ruifelipe
What a professional template! Really thank you guys!!
by rafavolpe
More reviews click here
What you will find in this package:
(16:9 and 4:3) Animated PPTX files.
(16:9, 4:3 and A4 Print) Non-Animated PPTX files.
102 XML files.
PDF file: Read Me.
PDF file: Free images used in the images preview URLs.
Presentation Features:
+300 Unique, ready to use and useful slides.
16:9 and 4:3.
A4 Print version – ready to print (Non-Animated version).
XML files color schemes available.
We used image placeholder for all images, just one click to add your images (Drag and Drop).
The slides built based on color schemes.
All slides are clean and fully editable.
This presentation contains (Infographics, charts and pie charts).
Easy editable charts, you can edit all charts using excel.
Free fonts used.
Fully editable content.
Vector icons.
Presentation Sections and Slides:
Agenda
About us: 21 Slides.
Our Team: 12 Slides.
Services and Projects: 14 Slides.
Clients: 5 Slides.
Devices Mockup: 13 Slides.
Tablet, Mobile, Screen and Laptop Mockup.
Infographic: 119 Slides.
Startup Slides (Market size, Market Opportunity, Problem, Solution, Market Share, Market Validation, Competition, Marketing Plan, Traction, The Ask, Pricing Table, Finance Table, Financial Highlights, Tables, Saying). Data Driven, Horizontal timeline, Project timeline, Basic Matrix, Grid Matrix, SWOT (Strengths Weaknesses, Opportunities, Threats) Business Model, 3d Slides, Pyramid diagram, Basic Pyramid, Segmented Pyramid, Progress Diagram, Step by Step, Opposing Arrow, Puzzle Diagram, Mind Map, Tree Analysis, Social Network, SEO Analysis, Social Network Fans, Facebook Statistics, Area Chart, Line Chart, Stacked Column Chart, Pie Chart, Clustered Bar Chart, Social Network Growth).
Smart Art: 32 Slides.
Basic Process, Step Down Process, Continuous Block Process, Circle Accent Timeline, Random To Result Process, Vertical Process, Staggered Process, Basic Bending Process, Repeating Pending Process, Vertical Equation, Funnel, Gear Process, Converging Arrow, Diverging Arrow, Basic Cycle, Text Cycle, Block Cycle, Non Directional Cycle, Continuous Cycle, Multidirectional Cycle, Segmented Cycle, Basic Venn, Liner Venn, Hexagon Radial, Radial Cycle, Basic Radial, Diverging Radial, Horizontal Organization Chart, Horizontal Multi-level Hierarchy, Converging Radial.
Images: 22 Slides.
Maps: 53 Slides.
World Map, Australia, USA, Canada, Europe, England, Italy, Asia, North America, Germany, South America, France, Africa, Spain, Switzerland, Russia, New Zealand, Iceland, Norway, Sweden, Finland, Albania, Portugal, Belgium, Netherlands, Luxembourg, Austria, Ireland, Denmark, Poland, Slovakia, Greece, Croatia, Moldova, Czech Republic, Bosnia & Herzegovina, Montenegro, Macedonia, Turkey, China, India, Brazil, Colombia, Mexico and more.
Contact us: 7 Slides.
Free Font
Note:
Images used in the demo of presentation are not included in the main file, most of them are free for commercial use No attribution required and their URLs are available.
Feel free to contact us with any question, you can contact us from our profile page
Hope you like this item
Please don't forget to rate this item if you like it, your support is highly appreciated – Many thanks for your time.
Check out some of our best business presentations, we hope you will like them: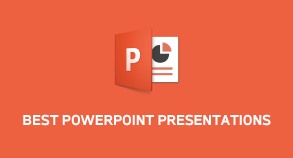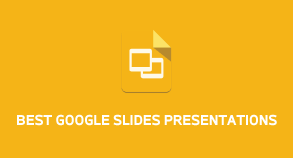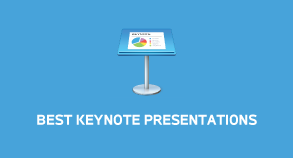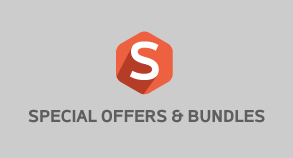 Credits:
Vector graphics:
Freepik