Description
This cloud technology illustrations is a set of artworks professionally designed to illustrates any content cloud computing matters, such as:
cloud hosting / cloud server
cloud network
cloud sharing
Design Concept
Objects in the composition aimed to illustrate the basic idea of cloud technology (clouds, smartphone, server / host, tablet, computer, connection, web 2.0 users, "binary number rain", line connection). All composed and styled in eclectic art style. The word comes as we can find muted color, skeuomorph, metaphoric, and surrealist art influences in the design.
Usages Idea
We can create many useful thing with this graphic assets.. Each composition has two versions in sizes. Here are some ideas on what we can do with this 'cloud technology illustrations' template:
For Printing Purposes (29,7×21 centimeters / A4 size)
We can insert these illustrations / artworks in a brochure, flyer, business card, DVD case artwork, etc.
For Devices Screen / Digital Purposes (1600×1200 pixels)
Perfect and sharp! prepared for digital displays purposes.. E.G :
Pimp-up your hosting / storage service web-banner.. Definitely will help attract customers / clients..
Impress your blog readers by use them as illustration images for article related to cloud technology.
Get the most out of your presentation by insert these artworks into your PowerPoint / Keynote slides..
Use them in an e-Book / PDF tutorial.
Send them via email to your newsletter subscribers.
Animate elements and objects on a video / movie clip project.. Gain viewers with your viral video.
Anything "cloudy".. ("Cloudy" wallpaper, e-Card, facebook timeline cover… Let's be creative)
Files
The download package contains :
4 .PSD files (All layered, grouped and labeled Photoshop file! Well-organized..):
– Artwork 1 in A4 size (for printing purposes)
– Artwork 1 in 1600×1200 pixels (for digital screen purposes)
– Artwork 2 in A4 size (for printing purposes)
– Artwork 2 in 1600×1200 pixels (for digital screen purposes)
Furthermore, in each file we have prepared two background color options, but feel free to play by choosing your own color scheme if you want to.
4 .JPG files (ready-to-use images, flattened version of the above PSD's)
1 Documentation File (help.html).
Features:
Any design elements (like text, images, logo, colors, shapes, textures, etc.) can be easily edited, changed, scaled or removed just in seconds.
Packed with extensive documentation, so you don't need to be a 'Photoshop Guru' to use this graphic template.
Custom fonts can be downloaded for free (You'll find the links in documentation inside the downloaded package).
Backward compatibility! PSD files can be opened with Photoshop versions CS3 or higher (Actually "old-school" CS2 is okay too, there's only one little not-so-important layer that will be read / translated in bitmap).
'Color Adjuster Layers' inside! Very handy to quickly fine-tune the whole color scheme of the illustration.
Documentation & Support
Inside the downloaded package you will find that things are well documented and well organized, but if you meet any difficulties in using / customizing this artwork just let us know, contact our team via contact form in Candeed's profile page.
About The Author
'Cloud Technology Illustration' template is professionally designed by Candeed Creative Street Team.
Follow Candeed on Twitter | Envato
Thanks for having read this description so far! Hope you enjoy it (as much as we enjoy creating this artwork)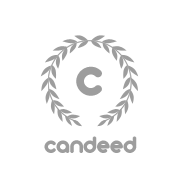 P.S.
Please share this 'Cloud Technology Illustration' template to your friends / colleagues if you think that it will be useful for them. Thank you