Free sample – https://gum.co/cupfreebie

This looped rotating mockup of small coffee cup (8 oz) is designed for quick and maximum effective presentation of your cafe or coffeeshop branding and displaying your new logotype or pattern.

Watch the exported gif animations: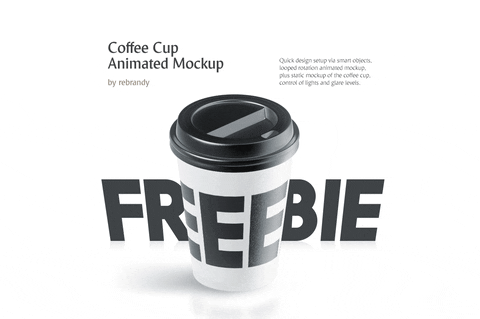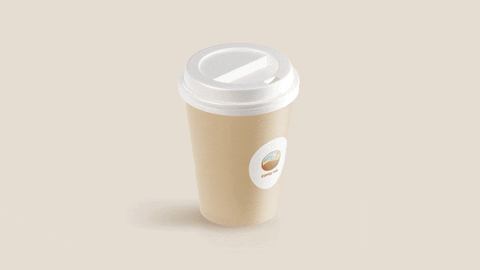 Requirements: Adobe Photoshop CS6+

Product includes:
animated and static psd of small coffee cup (8 oz);

help files (video tutorials);

Animation type:
Editable elements:
cup color and design;

lid color;

glare levels: left, right, front, backlight;

shadow levels;

backdrop reflex;

see-through inner part of the cup;

background color and design;

Save animation as:
animated gif;

HD video mp4;

jpg, png sequence;

Or:
rotate object to reach a desired angle and export an image for any web purposes.
Important:
Patterns and textures used in previews are not included in product.