After applying this action, your image will look like the original Envato Image Preview. Above this text is the original and below is the action.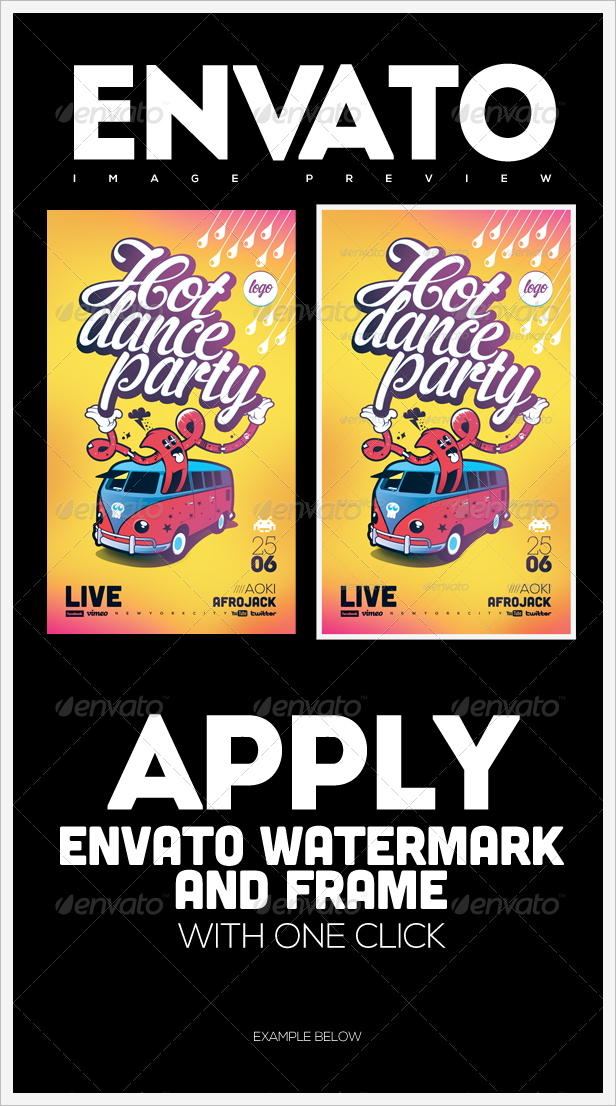 How to use
After you prepare the standard 590xXXX Image preview, select the top layer or deselect all and run the action. It will flatten the image, add the Envato watermark and the white and grey frame.
Included Files
Envato Watermark.PAT
Image Preview.ATN
Simple instructions
Important
Please leave a comment if you dislike something and/or have any issues with this item, and I will fix the problem ASAP and update the current version within 24h.