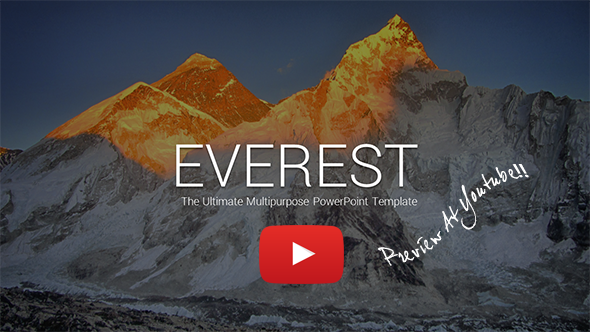 Business PowerPoint Presentation
This PowerPoint has been designed and conceptualized for corporate and modern business needs. We have covered most of the aspect of the day to day business to ensure effective presentation to your audience. This presentation will engage your audience with full concentration and its not going to be a boring presentation at all. We have put together all the ingredients to make it colorful, professional, clean and attractive. We hope it will add some great values to your presentation and make it very successful. It covers most of the important part of any business presentation like last year highlights, financial data, profit, margin, new venture, developments, planning, financial analysis, business growth and it will grab the attention of the viewers with its unique design and presentation style.
What Includes in The Main File
7000+ Slides
88 PowerPoint Files
44 PPTX Files
44 PPT Files
Read Me

What Make It A Great PowerPoint

High quality Retina Ready
16:9 and 4:3 Both Version is Available
3 Versions
Multipurpose use
13 Premade colors
Transform The PowerPoint to Unlimited Theme Color
Just One Click for change the color and auto recolored
All Graphic Re-sizable and Editable
Map World
Great Icons! easily change size & color
Business model info-graphics
Business Plan Infographics
Portfolio Section
Different Types of Charts
Easily Editable, Animations, Transitions and more…
Best Use
The PowerPoint Presentation is designed to fulfill all the requirement of the corporate and business clients. This is truly a business PowerPoint. It's having variety of options with different layouts. We have incorporated different types of columns and text layout with pictures to accomplish the most PowerPoint user's requirement. You will get 74+ different and professional slides in two popular versions. This PowerPoint is filly editable and customizable for any types of business. So let's take your business presentation to another level.
Images Are Not Included
Images are not included with this product. But image download links are available in the Read Me file.
Free fonts Used
Do You Need Customize PowerPoint Presentations?
I can transform your word pages or documents to most professional and most engaging PowerPoint presentation for you. We will take your business presentations from average to dynamic! We can design custom made slides with fantastic background and excellent images, free commercial fonts to make your presentation unique, modern and attractive. Whether you need to revamp your PowerPoint presentation, rework or create a new one, we are here to help. Get the professional and innovative PowerPoint presentation for you. We can incorporate your branding, logo and color schema as you want it. Please view our other PowerPoint Presentation at Graphicriver.
Let Us Know How You Feel
We appreciate your comments, suggestions and product improvement advice. You can also share your idea for new presentation topics and subjects with us. You can write to us by our profile message or comments. We are looking forward to your valuable inputs. If you purchase this product, please don't forget to rate us. Thank You.