Use The Green Parade Flyer Template to promote any St. Patrick's Day event; from parties, to concerts, parades to contests, and much more.
NOTES
Green Parade was designed with those in need of relaying a decent amount of information in mind. This flyer supports detailing more than your average amount of information on both the front and back of the flyer. If your design doesn't require much information, you can easily up the font size of any area/body of text.
Both sides of the Green Parade Flyer were designed in ways that allow for the re-positioning of areas of text by moving their groups up and/or down the flyer. Try positioning the Body groups up top; and the Title groups below it. Change the position of design elements to meet your design and communication needs.
CONTENTS:
1. Green Parade – Flyer Front.psd
2. Green Parade – Flyer Rear.psd
3. 4 Leaf Clover.png
4. Gold Coins & Keg.png
5. Lazy Leprechaun 01.png
6. Mug o' Beer.png
7. Green Parade Flyer – Info.txt
FONT DOWNLOADS:
CRYSTAL RADIO KIT FONT DOWNLOAD-
1.) http://www.dafont.com/crystal-radio-kit.font
2.) http://www.1001fonts.com/crystal-radio-kit-font.html
3.) http://www.myfonts.com/fonts/typodermic/crystal-radio-
BEBAS FONT DOWNLOAD-
1.) http://www.dafont.com/bebas.font
2.) http://www.fontsquirrel.com/fonts/Bebas
3.) http://www.fontriver.com/font/bebas/
MORE GREEN PARADE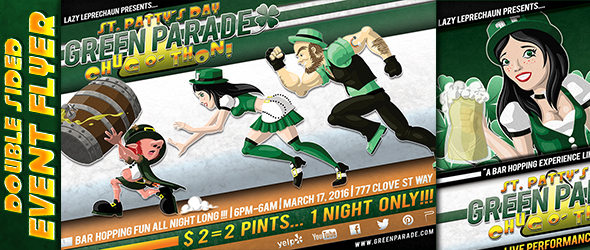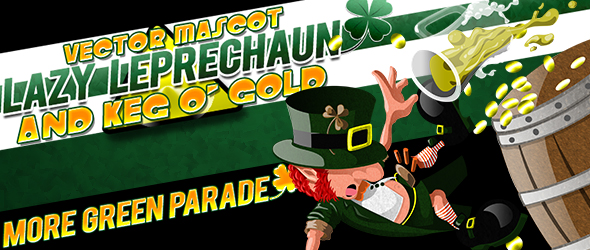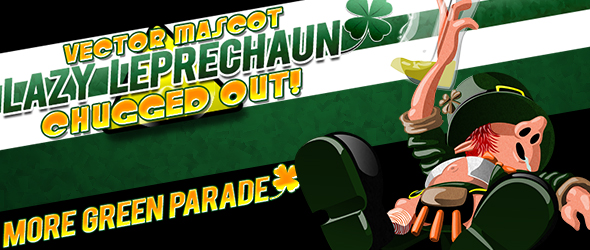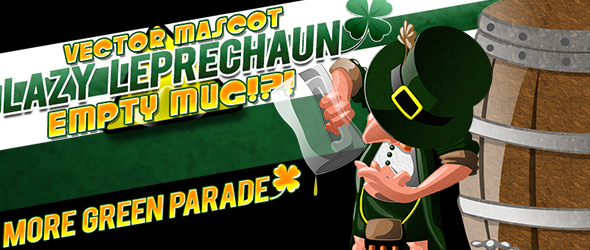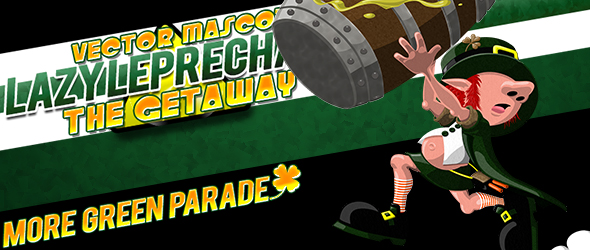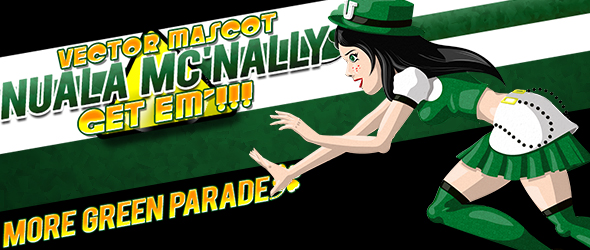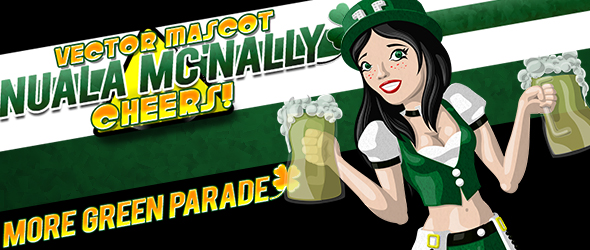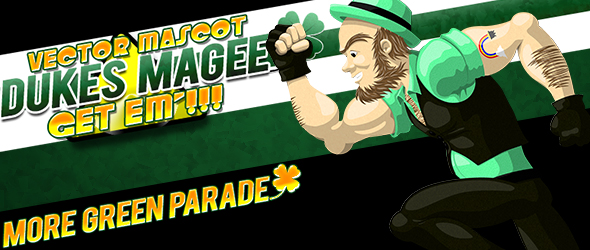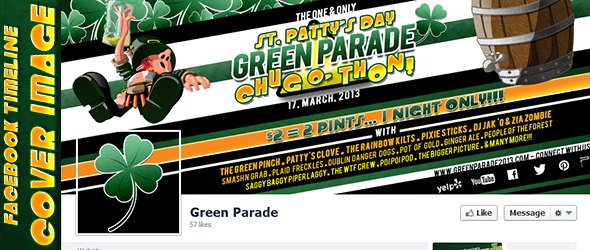 MORE INFO:
Alternate Green Parade 4"x6" Double Sided Flyer Available!
Alternate Lazy Leprechaun Mascot Images Available!
Green Parade Facebook Timeline Cover Image also Available!
TO COMPLETE YOUR ST. PATRICK'S DAY / GREEN PARADE PROMOTION VISIT:
http://graphicriver.net/collections/2838883-green-parade
CONTACT:
Contact us through our PROFILE PAGE.
(WE'RE OPEN TO ANY QUESTIONS, CONCERNS, COMMENTS, AND/OR INQUIRES. AND IF YOU'RE A CURIOUS-MINDED, PHILOSOPHER TYPE, YOUR IDEAS AND CONCEPTS WILL BE VERY WELL RECEIVED!)
"Remember… Keep us personal. Keep us word of mouth. Keep us Unknown…"
UNKNOWN DEPTHS