Health Template Version:
Health powerpoint presentation template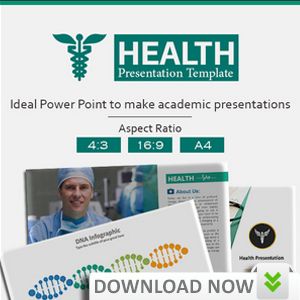 Health KeyNote presentation template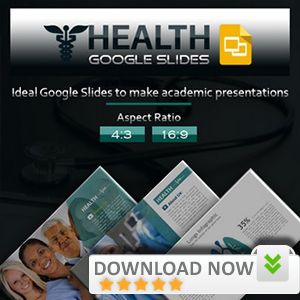 Health KeyNote Presentation Template
New , A KeyNote Presentation Template ,awesome ,clean, creative, simple, unique, scalable and multipurpose KeyNote Template. All element easy to edit and you can easily change the color to match it with your personal or company brand, Save your time with 8 Premade colors Themes which you can with Just One Click change the colors of all shapes and fonts and auto recolored .or you can make your own colors theme and apply it on all slides at once. The content (team, portfolios, general information, handmade infographics,Medical,Health,fitness, Microscope, Dentist, Human Organs ,Skeleton, Brain , DNA, Kidneys, Lungs , data charts, maps, tables, timeline etc.), many layouts options, animations and more.
Main Package folder Contains::
KEY Folder ( For Keynote 6 and higher): Recommended
1. 2 KEY Colored Version01 (16:9 + 4:3 Size) (160 Slides Total)
2. 2 KEY Colored Version02 (16:9 + 4:3 Size) (160 Slides Total)
3. 2 KEY Colored Version03 (16:9 + 4:3 Size) (160 Slides Total)
4. 2 KEY Colored Version04 (16:9 + 4:3 Size) (160 Slides Total)
5. 2 KEY Colored Version05 (16:9 + 4:3 Size) (160 Slides Total)
6. 2 KEY Colored Version06 (16:9 + 4:3 Size) (160 Slides Total)
7. 2 KEY Colored Version07 (16:9 + 4:3 Size) (160 Slides Total)
8. 2 KEY Colored Version08 (16:9 + 4:3 Size) (160 Slides Total)

KEY Folder (For Keynote 5(09) and higher):
1. 2 KEY Colored Version01 (16:9 + 4:3 Size) (160 Slides Total)
2. 2 KEY Colored Version02 (16:9 + 4:3 Size) (160 Slides Total)
3. 2 KEY Colored Version03 (16:9 + 4:3 Size) (160 Slides Total)
4. 2 KEY Colored Version04 (16:9 + 4:3 Size) (160 Slides Total)
5. 2 KEY Colored Version05 (16:9 + 4:3 Size) (160 Slides Total)
6. 2 KEY Colored Version06 (16:9 + 4:3 Size) (160 Slides Total)
7. 2 KEY Colored Version07 (16:9 + 4:3 Size) (160 Slides Total)
8. 2 KEY Colored Version08 (16:9 + 4:3 Size) (160 Slides Total)

Icons Folder: Contains More than 500 Icons ready to use

all icons are smart object and vector which means you can easily change their size and color to any size you want without losing resolution

Features:

2560 Slides in Total & 32 Key Files
80 Multipurpose Slides, Flexible, Clean, Simple, & Creative slides
16 KEY files for Keynote 6 and later
16 KEY files for Keynote 5 (09) and later
2 Aspect Ratio (4:3 & 16:9)
8 Premade colors, 8 Theme colors with White and Dark background
Just One Click for change the colors and auto recolored
Free Fonts and Icons
Fully and Easy editable content
All objects are vector and smart objects
Custom animation for each object
Drop and Drag Placeholder is ready
Slide Master ready for all Slides that contain Images and Photos
3500+ Icons! easily change size & color
Business Sections
Flow Data Section
Map Section
3D Section
Portfolios Sections
General information content
Handmade Infographic
Smartart Infographics
Silhouette Infographics
Stage diagram Infographics
Mock up Section
Data charts (Editable via Excel))
Special Infographics
Closing presentation materials
Smart Art
Project Timelines
Maps Infographic
Many layouts options
Fully animated

Font info

System Fonts: (Calibri, Arial )

TOP Presentation Templates

Health Presentation Template

Animals PowerPoint Presentation Template

Petroleum Powerpoint Presentation Template

Psychology PowerPoint Presentation Template

Fitness PowerPoint Presentation Template

Education PowerPoint Presentation Template

Electricity PowerPoint Presentation Template

Pro Plus Business PowerPoint Template

Maps PowerPoint Presentation Template

Pitch Deck Solution PowerPoint

Ecological Powerpoint Template