Description :
This pack contains 167 tiles (divided into 6 "ready to use" tileset) that you can use to create an Isometric Map for you game, or your project. You can use this pack your isometric City Builder, of anything else.
Change the color, opacity or size :
This pack contains 53 connectable roads, paths or rails. 30 City objects (like "benches", "street lights", "garbage cans", in 4 directions), but also "bus stop". You can put some "Boards" that you can easily edit with "smart object" to put your own picture inside.
But this pack also contains 58 additionnal trees, and 30 new "terrain tile" (you can change the opacity and color very easily to create different and unique maps.)
6 PSD and 6 PNG included.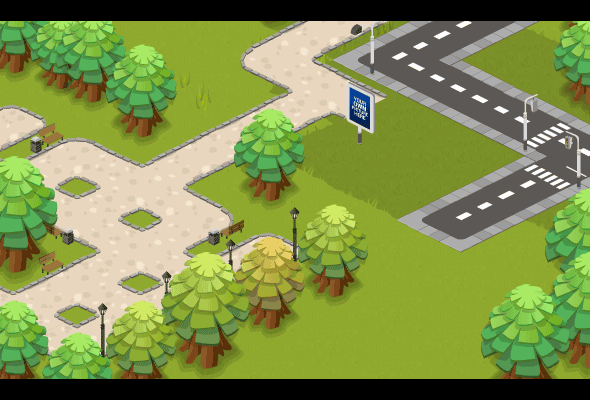 Your own map after 5 minutes :
You can make your own map with the open source soft "Tiled Map Editor" (available at http://www.mapeditor.org/) But, of course, you also can use your favorite editor.
Support : Contact me at http://graphicriver.net/user/eldamien