Description
Knóbz Vol1. contains particles of GUI for applications and web sites. Contains full vector Photoshop layers merged into good named layer groups. Threre're both two versions: for regular desktop apps and for Retina/HDPI apps. Inside kit: knobs, sliders, switches, bars on light gray background. Also contains some useful things like embossed borders and hidden bonus. Good for audio software and sound widgets.
Features
Both 72 and 326 ppi resolutions (Ready for desktop apps and for iPhone/iPad & Android/WP8 HDPI)
100% Vector Shapes
Good named layers and organized layer sets
Easy to edit and re-size layers
Fonts
Font used: Gotham Pro (but you can use ANY sans-serif font you want!)
http://www.typography.com/fonts/font_styles.php?productLineID=100008
Enjoy and please Rate if you like it!
Also, take a look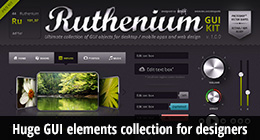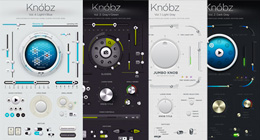 Follow me, please