An array of four high-resolution lotus flowers in layered PSD and native Fireworks PNG format.
Give your project a unique oriental feel with these beautiful lotus flowers! The flowers were photographed by the author himself at various monasteries and ponds in Thailand, and then carefully cut using the latest Wacom tablet technology. Check out the razor-sharp edges on this full-sized preview shot: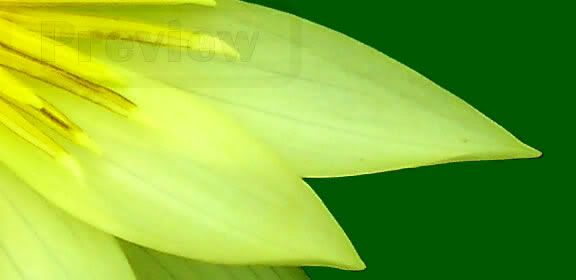 The details:
Both source files are 3000×3000 pixels in dimension. The individual objects within have the following size (clockwise from top left):
lotus_purple: 1853×1666x lotus_white: 1169×936px lotus_green: 1605×1470px lotus_orange: 1293×1173px


With this set, you'll get the following:
transparent, layered Photoshop PSD source file;
transparent Fireworks PNG file
high-resolution JPEG (3000×3000px, white background)
help file in TXT format
Feel free to write any questions and observations to the file's Comment section.
Happy creating!