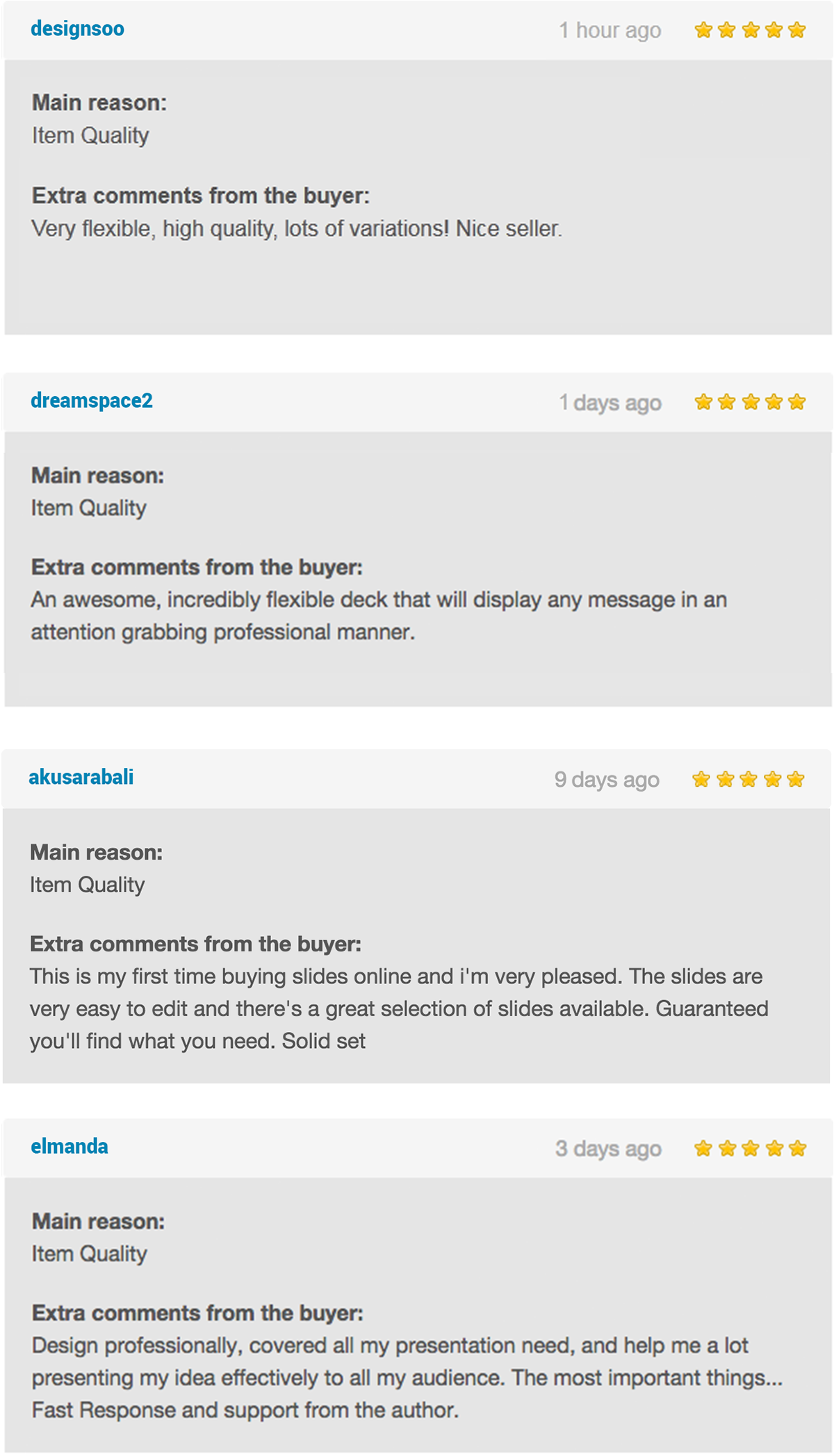 Click Below, to see Great Animation & Transition
Music By
Description
The multipurpose, clean, and fresh. has 115 unique slides. This is a handcrafted presentation, slide-by-slide made carefully. Easy to edit. Show your presentation to the client in a professional manner.
Ideal for business or creative presentations
Each template is over 115 slides, with dark, light, and shape image versions
1 Aspect Ratios (16:9)
Full HD (Retina Ready)
PPTX
Each slide, proven to work in real-world presentations and presentations guru
NOTE :
Free font used :
Photos used in the preview are not included.
CREDIT :
Free icon used : <a href="http://fortawesome.github.io/Font-Awesome">FontAwesome </a> Free photo used : <a href="https://unsplash.com//"> unsplash.com</a> <a href="https://photodune.net//"> Photodune.net</a> <a href="www.imcreator.com/free/people/"> imcreator.com</a> <a href="https://randomuser.me/photos.html/"> randomuser.me</a> <a href="www.adweek.com/"> adweek.com</a>
About Author
I am an BalikuCreative creative director, and I work at one of the largest (and most famous) ad agencies in the world. So the infinite powerpoint template isn't just a bunch of pretty slides. These are slides that have worked in winning, real-world presentations, and have won or sold untold Billions of dollars in the marketplace. Put the infinite powerpoint template to work for you.