Dear Customer,
You can use these professionally designed Web Page Curls for all kinds of projects e.g. HTML/CSS web site designs, email campaigns, web flyers but also for your print projects.
Sincerely,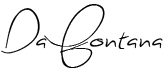 • 24 Page Curls
• 4 Different Curl Styles
• PSD SOURCE FILES INCLUDED!
• Pixel-perfect Design
• Fully Customizable Vector Shapes, Patterns, Textures, Styles. ( You can resize the curls, change their color, gradients, shapes, patterns etc., and make your own and unique page curls!)
• Nondesctructive Editing.
• Easy Colour and Size Change of EVERY element in the design.
• PSD Files (PhotoShop CS3).
• Grid System with Guides.
• Precisely Organized and Classified Layers.

• 01_WebPageCurls_V1.PSD (590×4700)
• 02_HELP_Nondestructive_Editing.doc
• 03_ThankYou_Note.PDF

Nondestructive editing allows you to make changes to an image without overwriting the original image data, which remains available in case you want to revert to it. Because nondestructive editing doesn't remove data from an image, the image quality doesn't degrade when you make edits.
You can perform nondestructive editing in Photoshop in several ways:
• Working with adjustment layers
• Transforming with Smart Objects
• Filtering with Smart Filters
• Adjusting variations, shadows, and highlights with Smart Objects
• Retouching on a separate layer
• Editing in Camera Raw
• Opening Camera Raw files as Smart Objects
• Cropping non-destructively
• Masking
For more info please visit: http://help.adobe.com