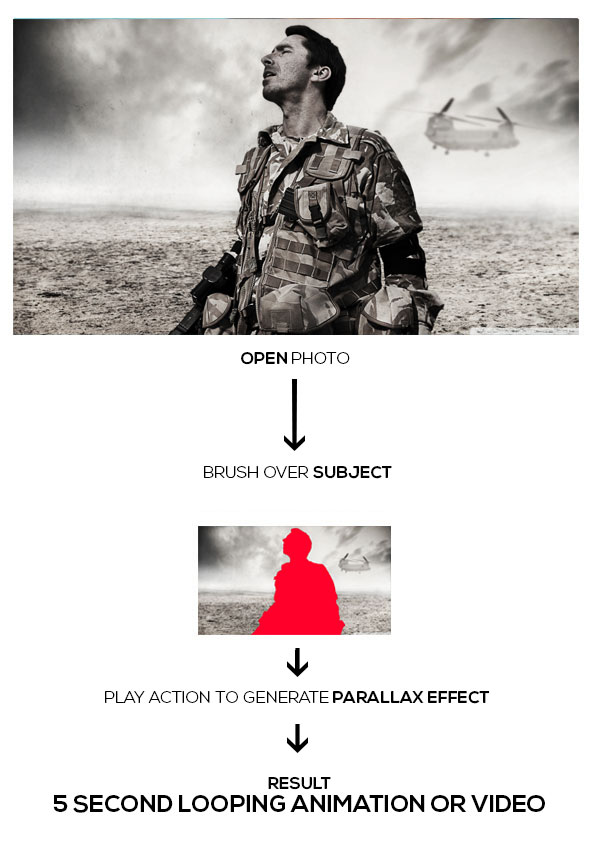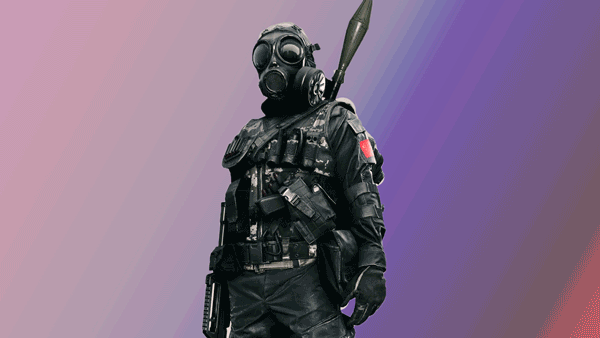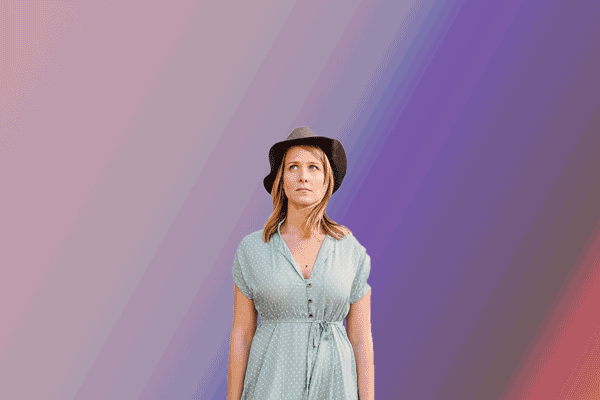 These are compressed lower resolution animated gifs. Video quality is high when exported as full-hd video
About Parallaxer Animated Action
A professional Photoshop action template. Add awesome parallax effect to your photo. You can use this action to create animated slides for a video slideshow or use the animated images individually as they are looping (cycle animation). The recommended image size is 1920×1080 – ideal for creating your own videos using multiple animated images.
How to Use
•Open Actions Panel (F9 / Window –› Actions);
•Load action (you can just drag and drop them in PS)
•Open your picture (best size 1920x1080 px)
•Create new layer, name it "brush" (all lowercase)
•Paint your object on created layer
•Play the action, wait few minutes, until action ends
•Save as GIF or MP4 video
•The recommended image size is 1920×1080.
Earn Money
Refer people through your social media pages to this action or another other mehranchy's items. Make sure to sign up as an
affilate
so you can add your referral code to any link you post.