Pattern Element Arranger actions™
This is the engine for one click 120 degress geometric arranged pattern production process from single base element it's common with some retro-styled wallpaper ornament arrangement.
Why this item? It's really boring process to create seamless textures with such geometric effect in photoshop. We'd built this action to make easily seamless pattern from any basic element you define. We present you useful solution for this complex task – boost up you pattern production with us!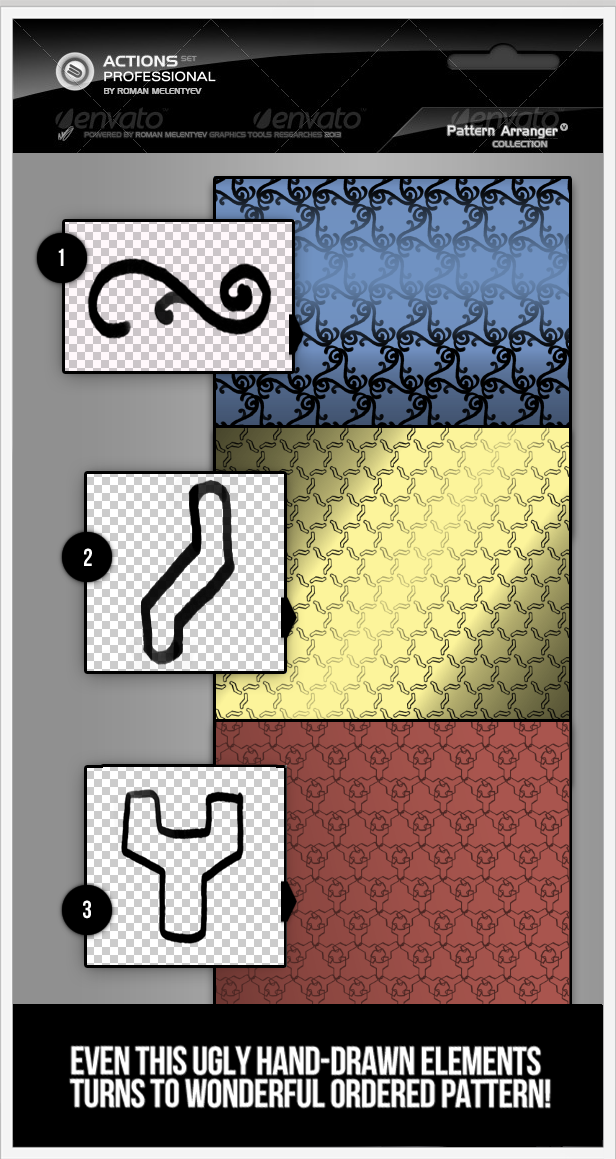 Files Included
*.ATN file – Pattern Element Arranger actions set: "3x Array" & "Honey Comb"
Guide
JPEG & PSD Demos
Action features
Two element isolation actions included
Affects layer