Photoillusion Photoshop Action
Are you Looking to transform a amazing effect of PhotoIllusion Effect from any photos or image with one click? This is amazing and time saving.
Work with any image.
Click Video thumbnail Below and Watch Demo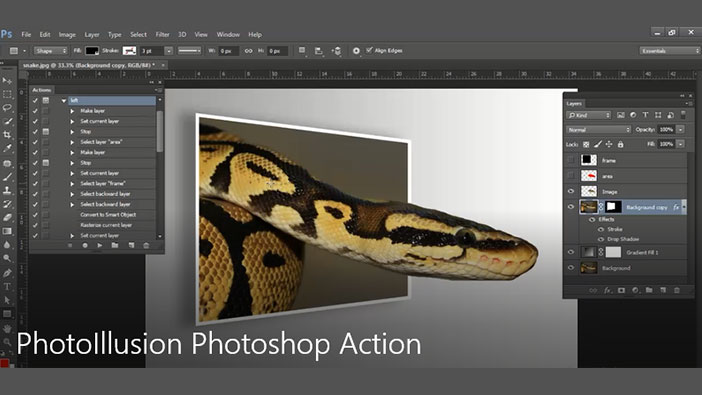 This pack includes "PhotoIllusion Photoshop Action" layer action for any image. All the instructions are in the User Guide.text file included.
Product Detail :
Easy Customizable
1 Click Action
Easy Install
User Guide
Easy to Use
High quality and detail
No photoshop skill Required
24 hrs support
Easy Customizable
Thanks.