This Poker Game Area graphic set is perfect for your next poker themed project or gambling game interface. his set includes everything you need to make a slick and professional looking poker table UI. high details!.
Sizes: Al files include on 1920×1080px Group or scene, on 300dpi.
For best performance and mobile web you need to change the resolution from 300 to 72dpi, (always depending on the size you want to use)
The Cards are the only element already in 72 dpi for easy application and Select function by any code, c + +, php, java or another.
They can be found in alpha chanel in the main file PSD and TGA format (Ideal for recognition right through the code)
You can put your logo in the center of the table!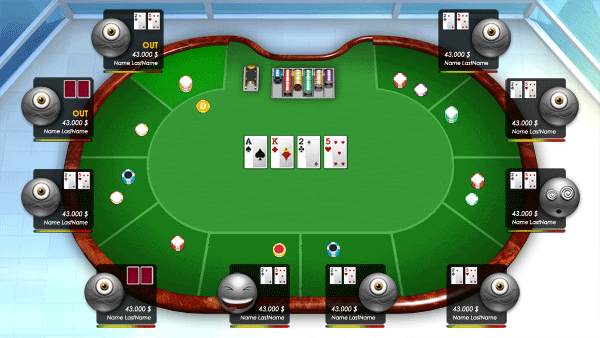 Not includes Avatars. Images and Logo Here: