Pop Art Wizard – Stencils Pictures Effect Maker
...make your image old-school in an easy-artsy-quirky-way
Description
This pop art creation wizard is a fast, beautiful and fun way to magically transform picture(s) to a colorful stencils art. Filters set in this photo template can transform any mediocre picture into professional artwork. Grafitti or stencils art fans should give this item a shot. In the history of visual art, stencils / graffiti / pop art often used to produce cultural propaganda or political message, but of course we are free to use pop art style for anything (irony of ordinary people's life around us maybe..).
Photo objects can be anything such as people, food 'n beverages, animals, toys, gadgets, accessories, and so on.. You can snap a picture and use this photo template to give it an awesome stencil art look.
This pop art wizard smartly works in "few-clicks-done". No need to perform masking operation to separate foreground from background. Just drop your image, then adjust sliders … and voila!
Files
The download package contains :
'Pop Art Wizard for One Image' → To process single image (one image will be stylized in four different stencil effects).
'Pop Art Wizard for Four Images' → To process your four different images into one composition.
Help File → Documentation on how to use this stencils pictures effect maker
Features
Using smart object, pictures can be easily inserted into this photo template.
We have prepared 8 nice background color options, but feel free to play by choosing any background color you like if you want to.
3 kinds of ornaments optional decorations (pre-made ornaments in case you want to stylize your artwork further).
Fully layered. Any design elements (like colors, shapes, textures, text, images, etc.) can be easily edited, changed, added or removed just in seconds.
Packed with extensive documentation.
Custom font "Komika Title" can be downloaded for free (download link available in the documentation file).
All design elements are 100% photoshop vectors to ensure maximum scalability (resizeable)
PSD file can be opened with "old-school" Photoshop CS3 or higher.
There is 'Color Adjuster Layers' inserted inside the PSD file so you can quickly fine-tune the color and level of image(s).
Some Usages Idea …
This pop art / stencils art photo templates can be applied to many medias such as posters, wallpaper, avatar / profile picture, music album artwork, book cover, .. or anything.. Just be creative (and be avant-garde!)
Documentation & Support
Inside the download package you will find that things are well documented and well organized, but if you meet any difficulties in using this pop art photo template just drop us a line via our contact form.
Credits
All content photos which used as demonstration (and testing) above are made by photographers: Konstantin Stepanov (Kstepanoff), Christophe Robert, Robin_24, Nicolas Buffler, Richard Newton (Tracheotomy Bob), Mick Amato and AtomicJeep (Big thanks!). Those images are published under Creative Commons license and not included in the download package, but links to each photo are available in the credit section of the help file.
About The Author
'Pop Art Wizard – Stencils Pictures Maker' is professionally designed by Candeed Creative Street Team, a small community of graphic designers commited to create high quality and original graphic templates for the world of creatives.
Thanks for reading. Hope you enjoy this pop art photo template (as much as we enjoy creating it)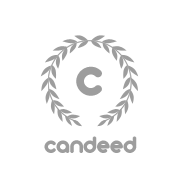 Follow Candeed on
Envato
|
Twitter
|
Facebook
P.S.
Please share / tweet / pin this item to your friends and colleagues if you think that it will be useful for them.
If you bought this "Pop Art Wizard – Stencils Pictures Effect Maker", please kindly take a moment to rate / vote. Your voice is a valuable feedback for us and also for buyers-authors community in this graphic marketplace. Thanks!
Possibly Related Template :