600px width
4 Layout Style (Newsletter, Gallery, Feature, information)
6 Color Scheme (Brown, Cyan, Red, Blue, Green, Violet)
6 PSD file with 4 Layer Comps
Easy switch layer comps
Various panel style 1:3(left and right text), 2:2, 1:2(left and right text), 3:3, 2:2, etc.
Simple and Clean style
!!HTML version Available!!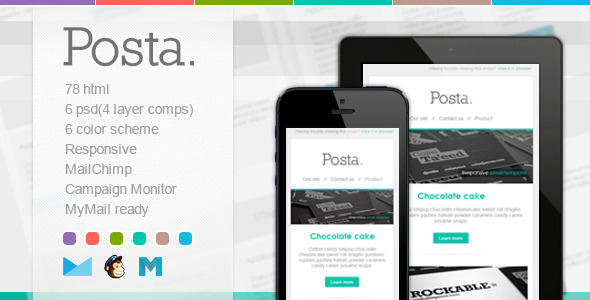 Font used