CREATED BASED ON BUYER'S REQUEST!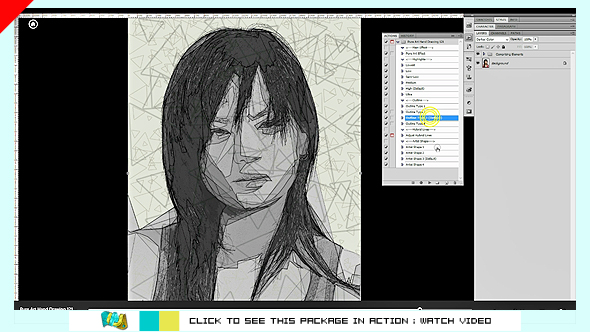 PACKAGE DETAILS:
Package name: Pure Art Hand Drawing 121 – Microtomic Pencil
Created with: Photoshop CS5
Copyright: Feb. 19, 2015
Author: Charles Brown
Items: – ATN, and PAT files
Complexity: Professional Photoshop action, well-labeled, grouped and easy to modify to suit your need. Action will duplicate the initial layer, thereby leaving your image intact. Also final result is 100% modifiable.
PACKAGE QUALITY:
- Best-selling drawing series
- Professional Photoshop action
- Unbeatable quality result
- 100% customizable
- Digital Lab Tested
From the MAKER of some of the very best Photoshop actions across the web comes best-selling action drawing pack. This action will professionally outline the features of your image and automatically sketch a mind-blowing replica. Grab it and see this package in action!
No skilled required. Just ONE click away.
We are determined to give you nothing but the best! Go for the best!
NOBLE VISITORS (Thank you for visiting!)