A set of three colorful backgrounds in a PSD file so you can easily mix and match, change colors, etc.
Note: each of the backgrounds comes in a separate layer in the PSD file. There aren't different layers for each background. I just put them in a PSD file so you can play with blending modes if you want.
TIP: try different blending modes to get new looks.
More: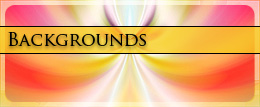 Tags: rainbow, rain, color, spectrum, bubbles, retro, soft, wave, square, rays, colour


Follow me on Twitter

Follow me on the Envato marketplaces

My GraphicRiver items on RSS