Description
This artistic and unique logo, represents and eye and the shining atmosphere of your beauty center or hairdressers. Also laboratories or cosmetic businesses will cause a hit with this solid and unique logo.
Modernist, different, cool, smooth… fashionable. Its perfect for your needs in the beauty world and ideal for maintain your business into your customers mind and their trust.
Differentiate yourself from your rivals with an elegant and artistic vision of wellness and the beauty.
Includes
Compatible with CS versions of Adobe products and other design programs (Includes EPS)
Well organised and resizeable layers
100% free font, free of charges (In help file)
Bonus: Negative and positive logo
Trust us…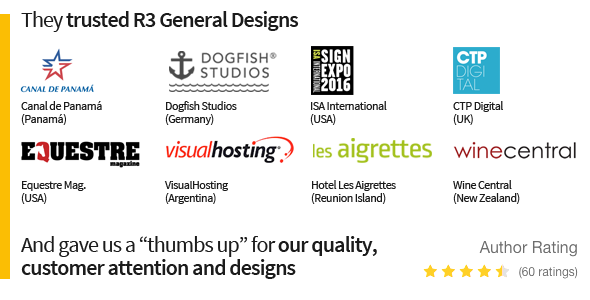 Need a personalised adaptation? Don't hesitate to contact me.