Smart Double Exposure + 2 Anaglyph Effects and 3 Tilt Shift Effects
Video Tutorial Below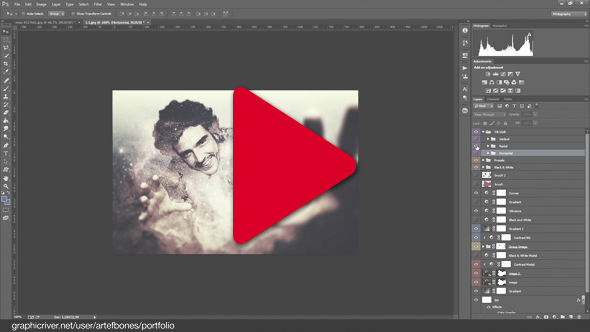 Easy way to make amazing effect on your photo. After playing action you get separated and grouped elements and some useful setting for simple change of colors and shade
Fully customizable and well organized layers, elements can be edited and repositioned after the action playback.
Options to make parts of the background transparent. Easily reveal important parts of the image like eyes. Easy to mix color presets and effects. Make many of variations.
Images in the preview are not included. Please rate this product in your download
CS3, CS4, CS5, CS6, CC, CC 2014, CC 2015, CC 2017, CC 2018, CC 2019 If you are not using the English version of Photoshop, you can always change it to English and then back again to your native language. Instructions included.
More Actions