Please note: The generated icons are NOT isometric and does NOT fit the new "3D Map Generator 2 – Isometric" and other new isometric Generators!



SmartIcon – 3D Icon Generator – Photoshop Panel and Actions
Photoshop Panel for CS5 and CS6 – additional for CS3 and later as Actions Set
With this SmartIcon – Icon Generator – 3DM you are able to create 3D icons from vector shapes, text layers or images in minutes! The results definitely fit on EVERY original 3D Map maps. And the best of all: You don't have to be a pro to get professional results. Individualize your 3D Maps – everything is possible!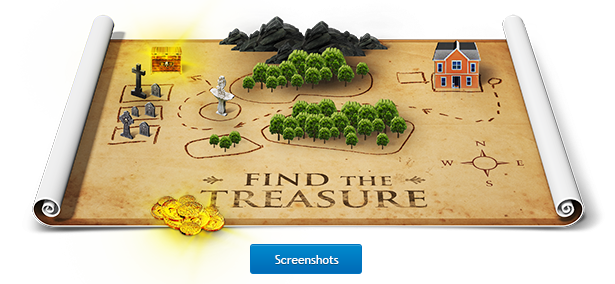 Generate
3D icons from your 2D base shape in 3 different perspec- tives: right – frontal – left. Select from 4 styles and 5 different thicknesses. Switch reflections and/or shadows on and off. Easily change the light and shadow via Global Light.
Change the styling
of your SmartIcon as often as you want. Besides it's also possible to
edit your base shape at any time
.
Save your new SmartIcon as a transparent PNG icon with only one click. Select between 5 standard icon sizes 512×512 px, 256×256 px, 128×128 px, 64×64 px and 32×32 px.
Try SmartIcons
You already own the original 3D Map Generator or 3D Stages? Then feel free to try these example Icons on your maps. This set is created with the SmartIcon – Icon Generator – 3DM and not reworked.
DOWNLOAD EXAMPLE ICONS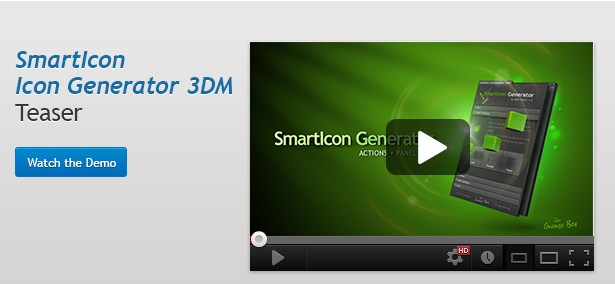 Features
3 different perspectives
Works with all original Orange Box 3D Maps and Stages
4 styles, 5 thickness steps
Shadows and reflection on/off
Auto-save as transparent PNG icon set from 512 px up to 32 px
Panels tested with CS5 and CS6
extra action set for CS3 and later
Package contains
Photoshop Extentions ZXP file for CS5 and CS6
Photoshop Actions and Styles files for CS3 and later
12-page Instructions PDF