This is an Eye-catching Collection of Web banners appropriate for a Social Media agency, Social Media Marketer, or any type of business related on Social networks like web marketing, SEO services…etc
The Pack includes 08 Standard sizes Banners, each banner is provided in a separate PSD file for easy editing and exporting, and each size comes in 4 different colour themes. Included Sizes are:
Button: 250×250-125×125-260×120
Leaderboards: 728×90-468×60
Skyscraper: 120×240-120×600-160×600
What's inside the downloaded package ?
08 PSD Files (One for each banner and Each PSD file with 04 Different Background Options)
01 ReadMe Text File
Fonts Infos
Calibri (Free system font)
Rockwell (Paid font), if you don't currently own the Rockwell font, you can buy it here ! This font is one you shouldn't be without !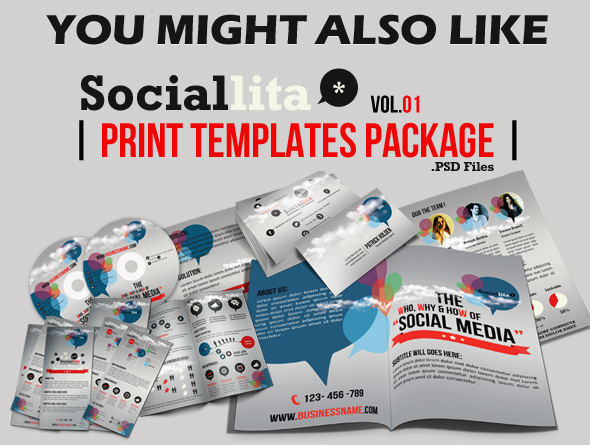 Enjoy!