WATCH OUR VIDEO DEMO HERE

Animated Super hero Mask with Your Face done in Photoshop

Animate Your Face in this awesome superhero's Futuristic Mask Animated Gif Directly from Photoshop – Just insert your photo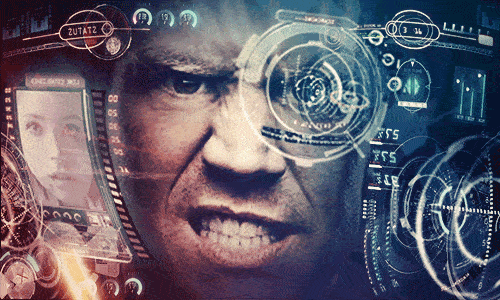 I have made several popular "in-mask-view" templates related to this particular Superhero for GraphicRiver – But this one is different! It's ANIMATED! And it looks MIGHTY. Very easy to edit, just insert your photo, adjust it's positioning per included guides, export and blast Facebook, Twitter, Instagram and other social media sites. The file is 500×300 with is perfect for sharing. To use this unique template – just double click a red marked layer called "double-click to insert photo", it will open a window for you to paste your image, with a guides shown (so you know how to resize it properly). Once you do it, save and close that window. The only thing that's left to do is to preview it (press play in window/timeline) and export it as .gif (file/save for web – use gif format, 256 colors, set looping to forever and save it).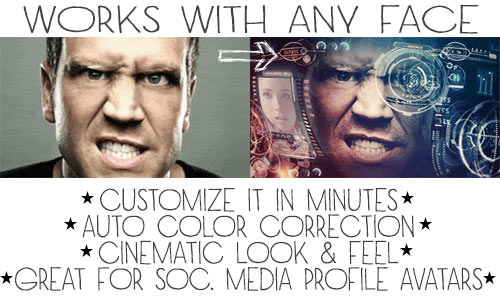 I have also included a short info describing how to upload and use on social media sites like Facebook, twitter, etc. Be among the first to utilize this powerful Photoshop's feature and celebrate the new movie by blasting the internet with your custom dynamic HUD display mask – Animated in Photoshop! It only takes a few seconds to create and export this custom scene. Check our other animated .gif templates, cinemagraphs, website backgrounds and video overlays in photoshop.

WATCH OUR DEMO VIDEO DEMO