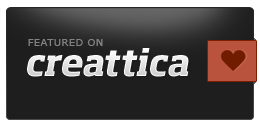 Tablet/Phone User Interface PROFESSIONAL SET V . 2.0 by diegomonzon
Highly customizable:
Everything is made with editable paths, except the iPad frame that is for illustration purpose only.
You can easily change any dimensions and styles
Includes:
Everything you see in the preview image (editable)
Make your iPad, iPhone, iPod touch ,Web application, Widget, online or offline application look cool and professional.
Fonts Used:
1: Arial (a standard font)
check out V. 1.0