Description
This flyer is designed to promote any local business. It could be a store, art-gallery, cafe, music studio, spa, laundry, florist, coffee shop, or anything. If you are a designer or a brick-and-mortar business owner, then this is a good asset for you to massively gain public attention.
Flyer Layout
Top, middle and right area are places for images and texts; contain contents aimed to persuade / attract people.
The bottom section is the place for general information such as address, phone, websites, facebook, twitter, and also maps to make new customers easy to find the business.
Files
The download package contains :
1 Flyer in .PSD format (Layered, grouped and labeled Photoshop file! Well-organized..)
Help File (Documentation).
Design Concept
When we designed this flyer, we're focused on what most-needed by local businesses to promote their products. Take a look at what information which can be inserted in this flyer and sent to public widely:
Company logo and tagline.
Open hour.
1 Main Image.
Text description (to persuade consumers)
3 Featured images (in 'carousel').
Brand name, logo and tagline.
Address.
Website, Facebook, and Twitter.
Map.
Candeed's Flyer Common Features:
CMYK mode, 300 DPI's, 4" x 6" with 0.25" bleed.
File is ready-to-use and ready-to-print, so if you are in hurry, you can simply change the text and print it. (Voila!)
We have prepared two background color options, but feel free to play by choosing any background color you like if you want to.
Any design elements (like text, images, logo, colors, shapes, textures, etc.) can be easily edited, changed, added or removed just in seconds.
Packed with extensive documentation, so you don't need to be a 'Photoshop Guru' to use this flyer template.
Custom fonts can be downloaded for free (you will find the download link in the package file).
Using smart object, you can easily insert your logo to this flyer template.
Backward compatibility! PSD file can be opened with "old-school" Photoshop CS2.. or greater..
'Color Adjuster Layers' to quickly change the whole color scheme of the flyer.
Documentation & Support
Inside the download package you will find that things are well documented and well organized, but if you meet any difficulties in using / customizing this flyer just let us know (since we really want to assists people who have spent budget on our products and we don't want them to disappoint them).
Credits
All content photos which used as demonstration above are made by professional photographer Miki Yoshihito / Mujitra (Many thanks!). Those images are published under Creative Commons license and not included in the download package. Links to each photo are available inside download package, if you want to download and use those photos too, please make sure that you have read and learn the license carefully.
About The Author
'Uptown – Local Business Flyer Template' is professionally designed by Candeed Creative Street Team.
Thank you for having read this description so far! Hope you enjoy it (as much as we enjoy creating this flyer template)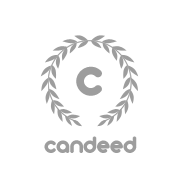 Follow Candeed on
Twitter
|
Envato
P.S.
Please share this to your friends / colleagues if you think that this flyer will be useful for them.
If you bought 'Uptown – Local Business Flyer Template' and you enjoy using them, please consider to rate / vote.