Pixel Viking & Zombie Sidescroller
This pack contains an viking that just stumbled upon zombies trying to eat hes brain. The Viking & Pixel Sidescoller game asset is great for creating that zombie slayer sidescroller with a unique twist to it.
What's Included
Check out the preview images
A Unique Viking – Check out the gazilion of things he can do on the screenshots.
2 Zombies.
Tiles & Objects – A dark and murky land
Blood… effects
Effects – Smoke, Fire and Bloodexplosions.
Heads-up Display – Hearts, item-holders & Numbers.
Touch controls – To help all mobile game developers out there. Get more GUI with the Super Game User Interface.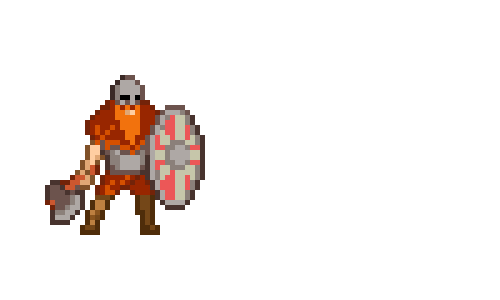 Game developers
We love to see what all talented people can create with this. So all game developers out there, we hope this will help you a lot and do not forget to send us a message about your awesome game that you created. Don't forget to follow us here on GraphicRiver | GoblinPortal.
Now stop reading and go create some awesome games.