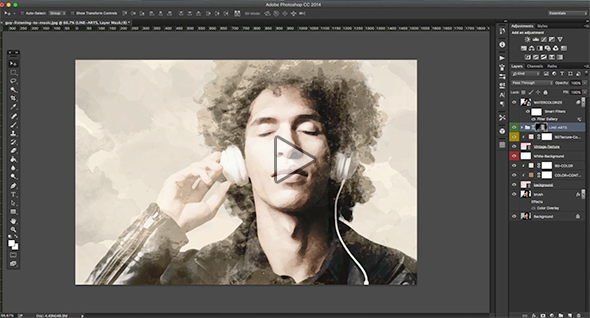 WATERCOLOR TEXTURED VINTAGE PHOTOSHOP ACTION
Create artistic WATERCOLOR VINTAGE effect with TEXTURE. Diverse usages from Portrait, Fashion, Landscape, Sport, etc. Easy for use with one-click action and organized process. Unlimited creativity cause each time you run the action with different movements of layers, you get the different amazing results.
+3 WATERCOLOR ADDONS EFFECTS
You could run multi-actions at the same time cause all actions are well-organized in different folder. With many tests for errors before uploading, these actions are ready for using in diverse purposes.
Please visit my other works: