Create this incredibly detailed snow effect with little effort using the WinterStorm Action for Photoshop.
Make sure to watch the video tutorial to see how to run the action and customize the result.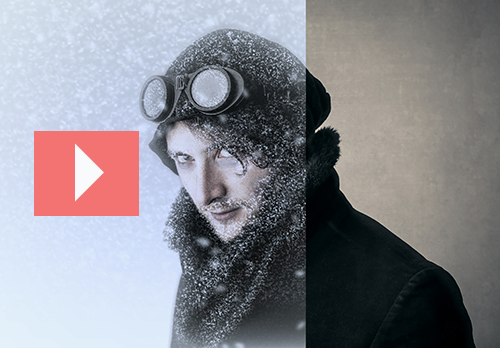 This action has been tested and works on Photoshop CS3+, CC+ For the best results, it is recommended to use high resolution photos in the range of 2000px – 3500px. The optimal range is from 2500px – 3000px.
The action will ONLY work in the English version of Photoshop! You can always change the language of your Photoshop in the settings.
This action is non-destructive and preserves all the selections made throughout the process, the result comes with organized, color-coded layers to make the customization simple.
This action has been tested on various images to ensure there are no errors. If you happen to have difficulties running the action refer to the documentation and the video tutorial above. If that doesn't help I'll be glad to answer your questions via email.