All about vectors!!!
Hi! I am Narciso Evaristo, specialized in vector based kids illustration. I provide quality and unique illustrations that will meet your objectives.
Training Evaristo studied Fine Arts major in Advertising at the University of the East (Caloocan) in 2001.
Approach Evaristo loves cute drawings, spending the early stages of a project working on fluid, hand sketched compositions. These are scanned into the computer for colouring as a vector art.
Style Looking at his illustrations, you can tell Evaristo's style is influenced by bright colours and fun cute loving characters. Though he uses computers, his images are full of hand drawn warmth and sensitivity.
Client List • Bluefit.com • Discovery Educational • TriMega • Raptor Creatives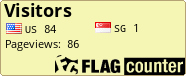 Public Collections
View All Collections