About the Designer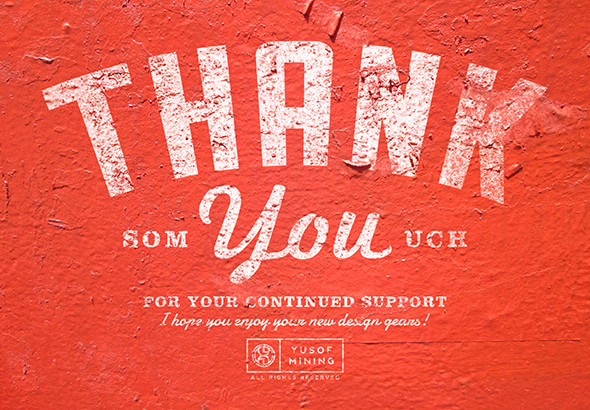 Hi there, a big thanks to all my buyers and supporters. Thanks so much for your continued support & business! I hope you enjoy your new design gears and produce awesome works with them.
I'm Yusof Mining. I'm a simple designer with a passion for the dusty retro design. My aim is to provide you handcrafted vintage graphic templates for professional branding & marketing purposes.
After started crafting premium design templates and selling them in GraphicRiver a year ago, I've been working hard (& improve) to produce quality goods for the design market ever since.
Need help with the items? Feel free to drop me a line about it.
Thanks and have a great ride,
Yusof Mining
ps. Check out my best items below and see how else can they help in your projects. Thanks!