HIGH QUALITY DESIGN - Flyers, 3D, Vectors and ets.
Hi folks! I'm Graphic designer which aims to provide quality design for printed templates for all kinds of events. This includes
luxury
templates and flyers for
birthday
parties,
music events
, your vacations, promoting
summer
, winter,
new years
celebrations,
Happy Valentines Day
and any other moments of your life.
If you have any questions about my work here at Graphicriver, just email me at rembassio@gmail.com or visit me at Flyers for all events
Thank you for stopping by
Discover your online market position. Click Here and visit my portfolio.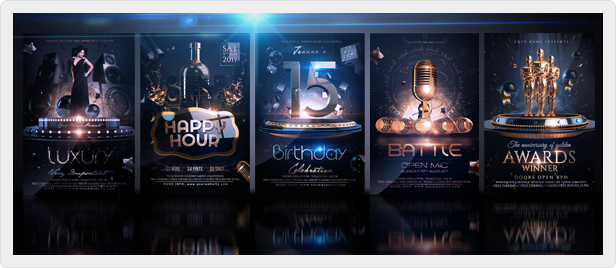 LATEST DESIGNS

Public Collections
View All Collections